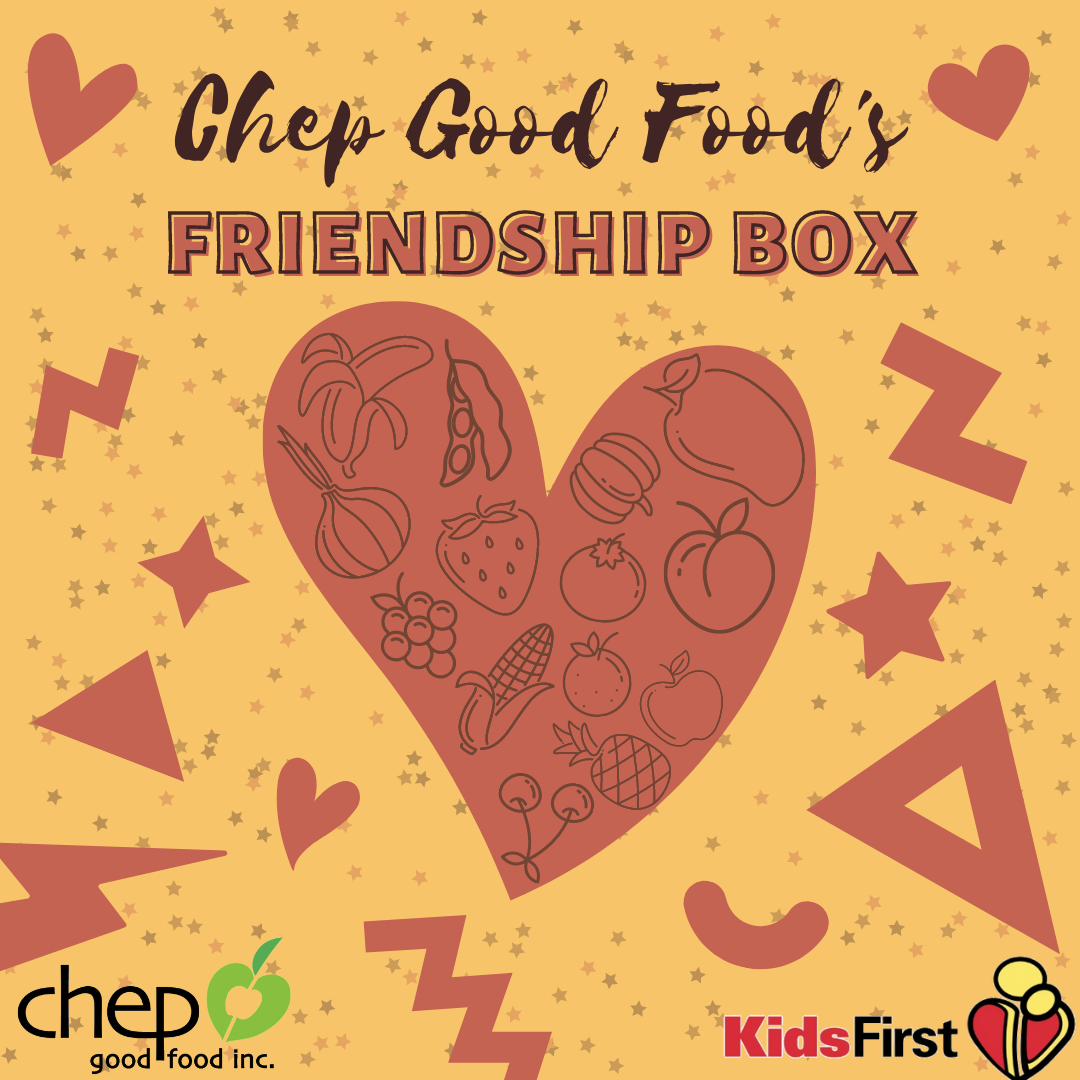 Spread some friendship this Fall!
Donate produce to a family in your community through the Chep Good Food Inc. Friendship Box initiative. The Friendship Box is a Chep Good Food Box filled with fruits and veggies that will be donated to families supported by KidsFirst. $25 buys one box but you can donate a minimum of $10 to cover part of a box. Donations will be accepted until November 7th for delivery on November 16th.
Note: You will be asked to select a Pick-up Location at checkout by default. Feel free to select any location. It won't affect your donation in any way.