Healthy food. happy people.
We work to build capacity in the community of Saskatoon by alleviating
the main barriers to food security and making healthy food choices: education, accessibility and cost
donate now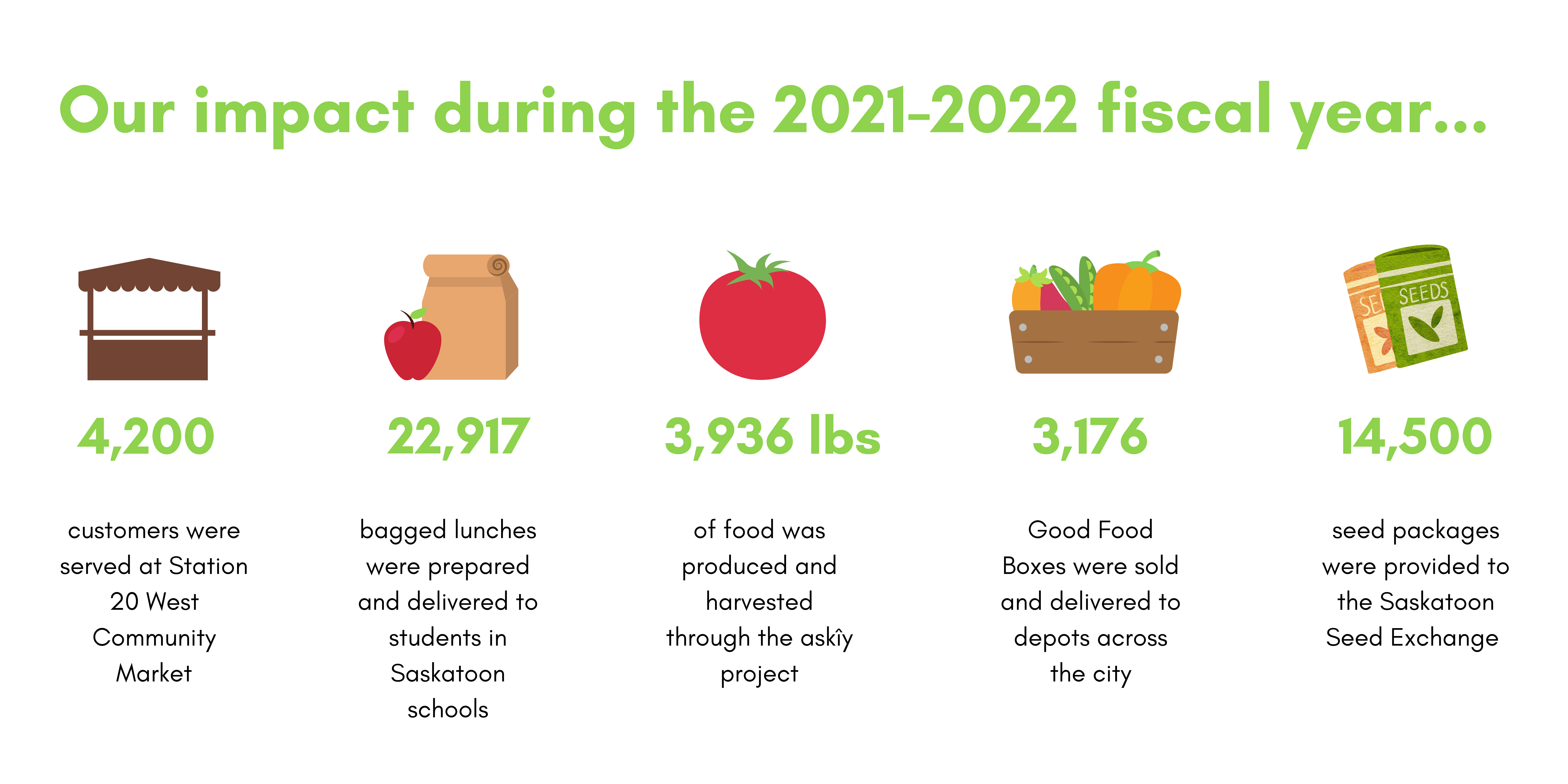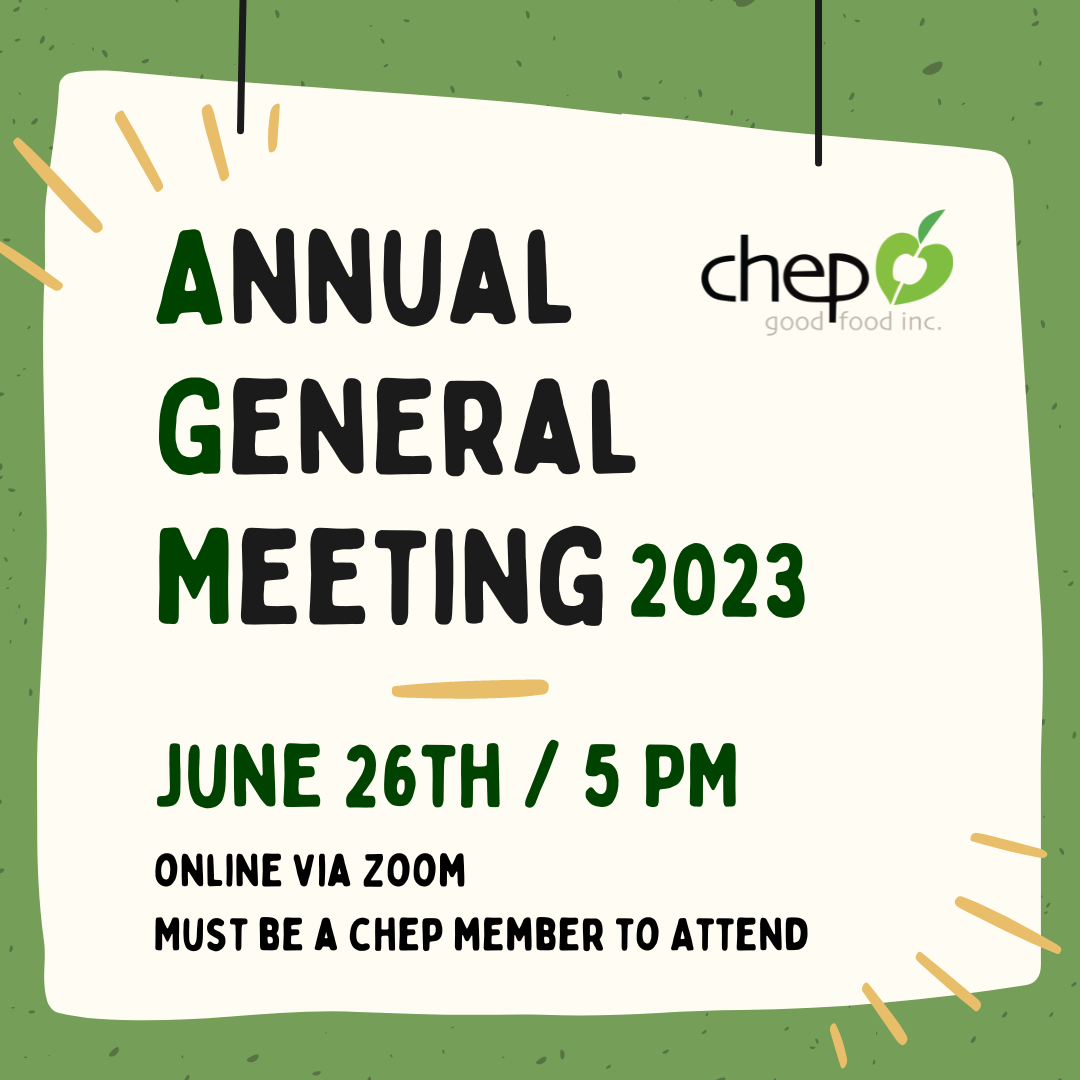 Mark your calendars, folks! It's that time of year for us to gather with our members and Board of Directors to review fiscal information, discuss highlights of this past year, where we're headed in the future, and more! This year's meeting will be held online via Zoom on Monday, June 26th @ 5:00-6:30 PM. Do you want to join the AGM, but are not currently a CHEP member? Contact Susan [Board Secretary] at the following to apply to become a member and for more information: susan.whiting@usask.ca If you attended last year's AGM, you remain a CHEP member for 2023.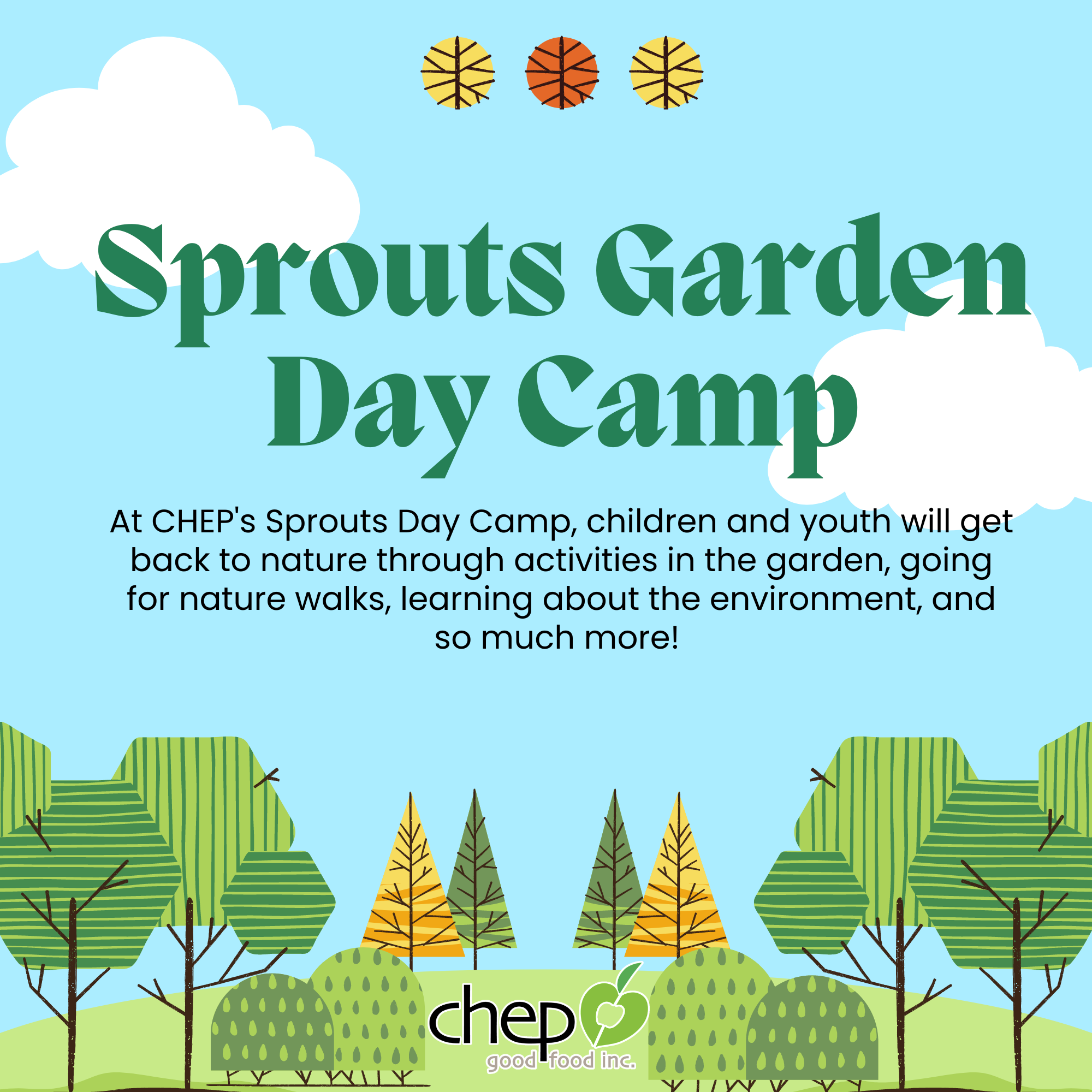 CHEP Sprouts Garden Day Camp, in the context of play and curiosity, will provide children and youth from the ages of 5*-12 the opportunity to participate and engage in outdoor, placed-based learning, which will empower connection and appreciation for the natural environment. Click below for more info and to register.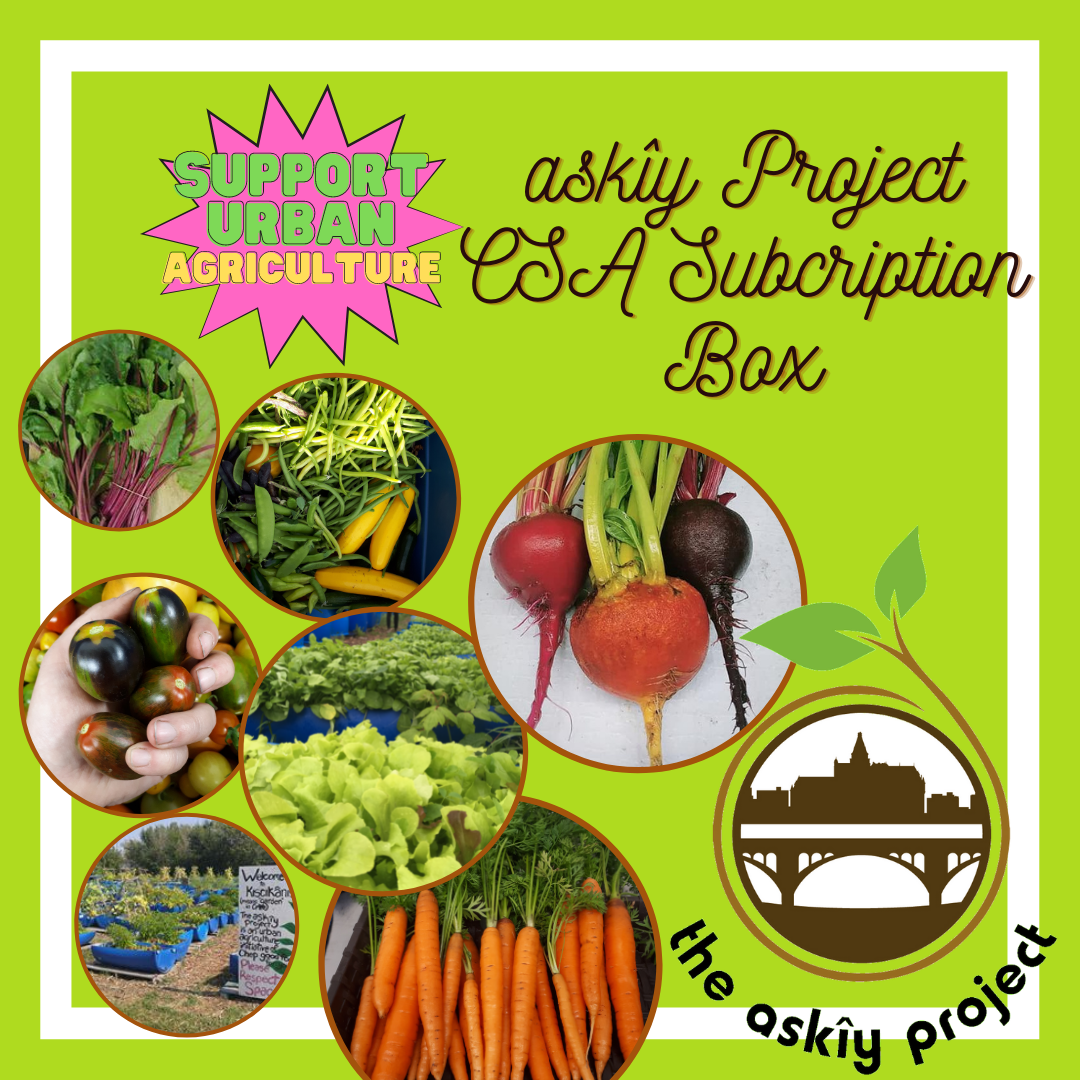 Community Shared Agriculture (CSA) is a relationship between farmers and farm supporters. CSA subscriptions are now available to purchase for this summer. Your share entitles you to 8 boxes of fresh veggies and herbs grown in our very own gardens by our askîy Project team. Click below for more info and to reserve a share.
Our PROGRAMS
Our programs are open to everyone. We focus on helping the community access fresh food, learn more about nutrition, and build skills in cooking or gardening.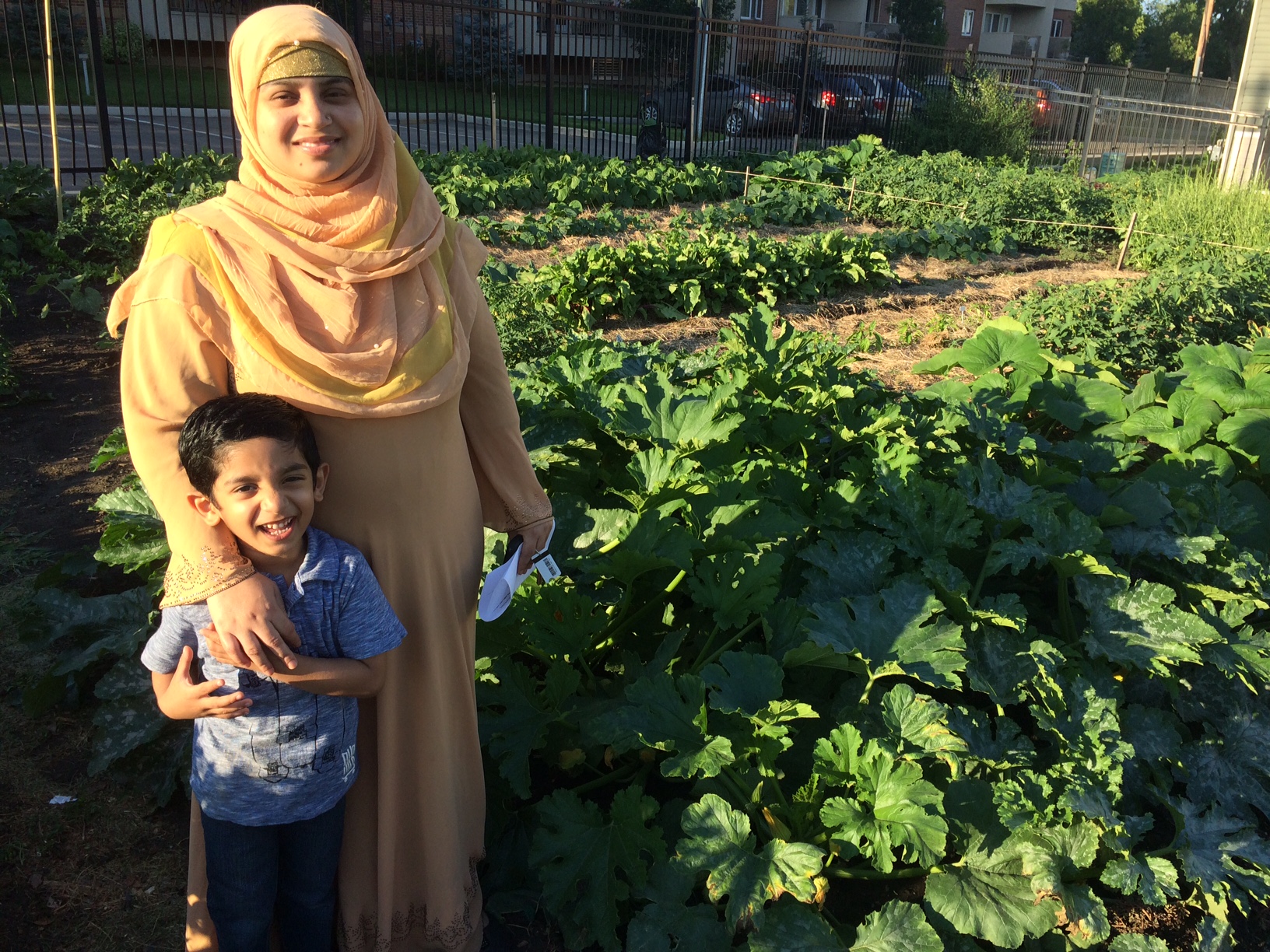 Stay connected
Get Chep Good Food News quarterly with our newsletter and follow us on social media to stay up to date on all things Chep!
Our Partners
Our work is made possible by the generous support of funders, sponsors, businesses, partner organizations and wonderful individuals in our community and province.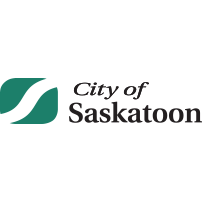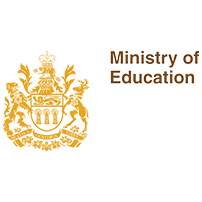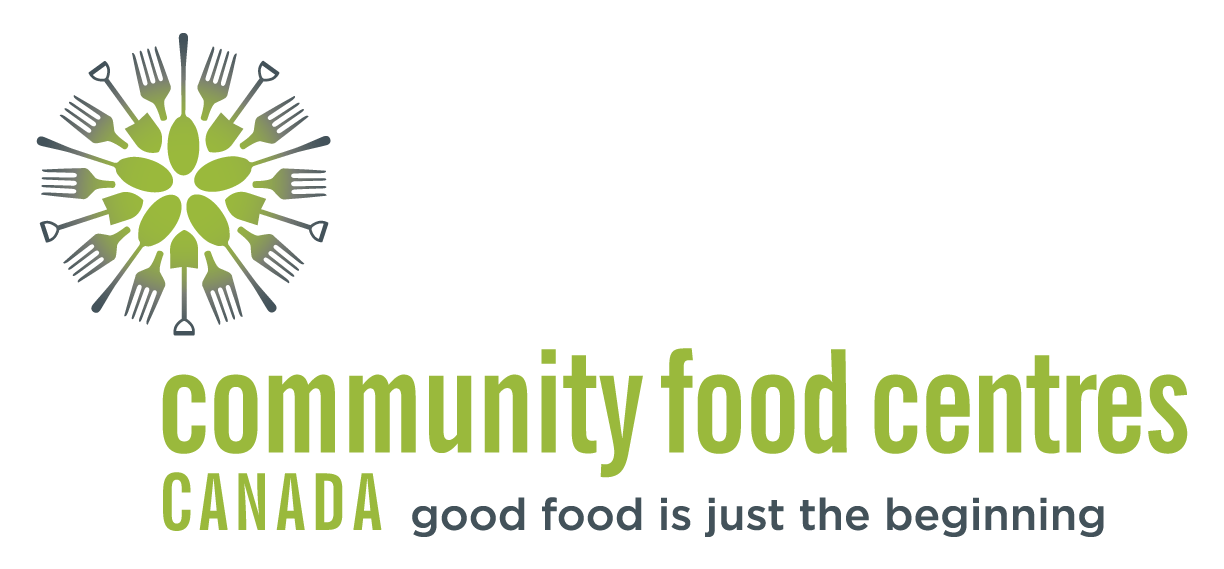 CHEP Good Food works on Treaty 6 territory, the traditional lands of many Indigenous peoples including the Cree (Nehiyaw), Saulteaux (Nakawe), Dene, Dakota, Lakota, Nakota peoples, and the homeland of the Métis Nation. Living and working on this land obliges CHEP to interrogate how access to food and land has been severed, and work collaboratively towards a just, sustainable relationship to the land for all.