Healthy food. happy people.
CHEP works with children, families and communities to improve access to good food and promote food security.
donate now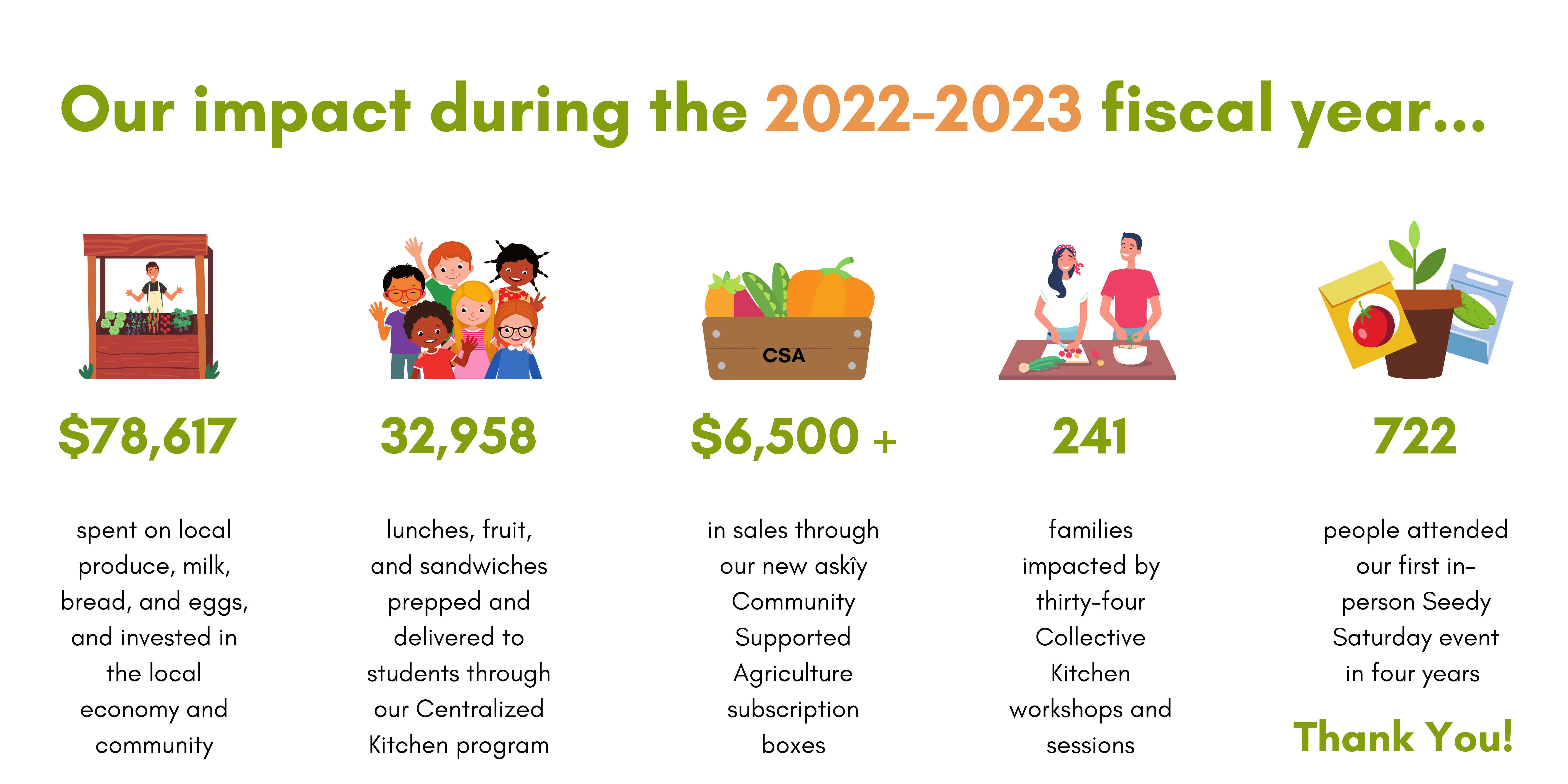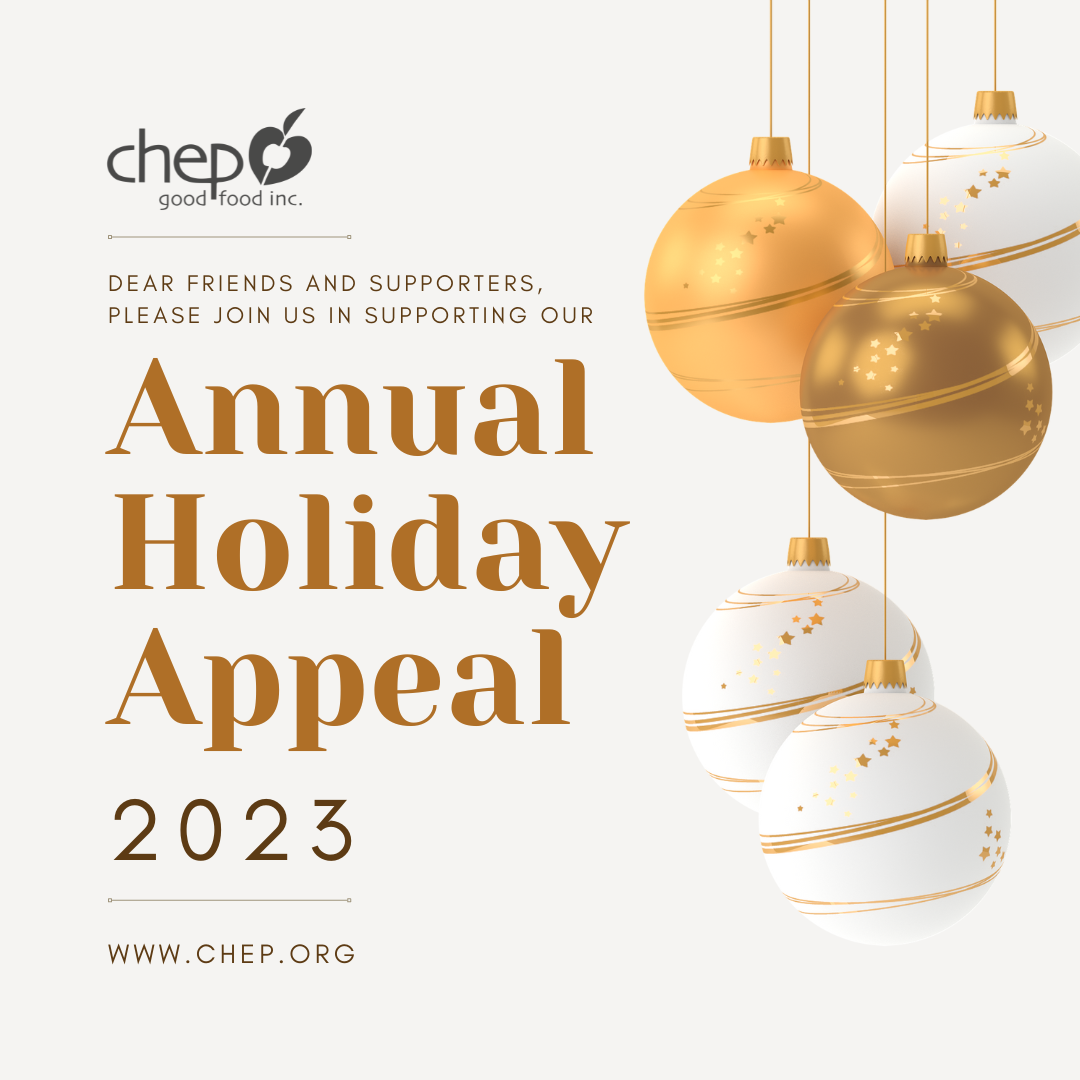 2023 annual holiday appeal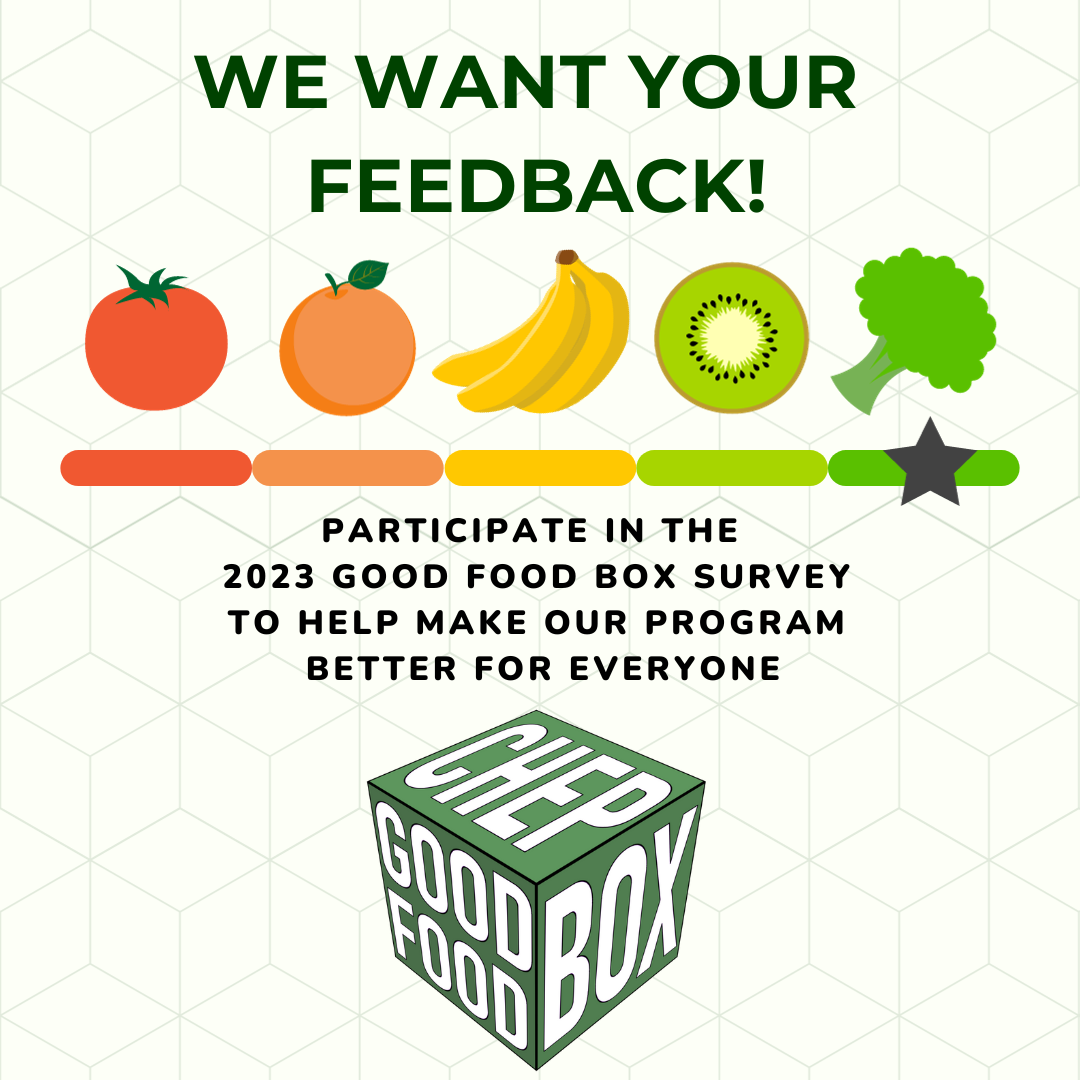 2023 Good Food Box Survey
Filling out the survey enters you for a chance to win a $40 Good Food Box certificate!
If you have ever participated in the Good Food Box program, we would like to hear from you! Please take a few minutes to fill out the 2023 Good Food Box Survey. Your thoughts helps us improve our program.
Fill out the survey at the following link by December 31st, 2023:
Our PROGRAMS
Our programs are open to everyone. We focus on helping the community access fresh food, learn more about nutrition, and build skills in cooking or gardening.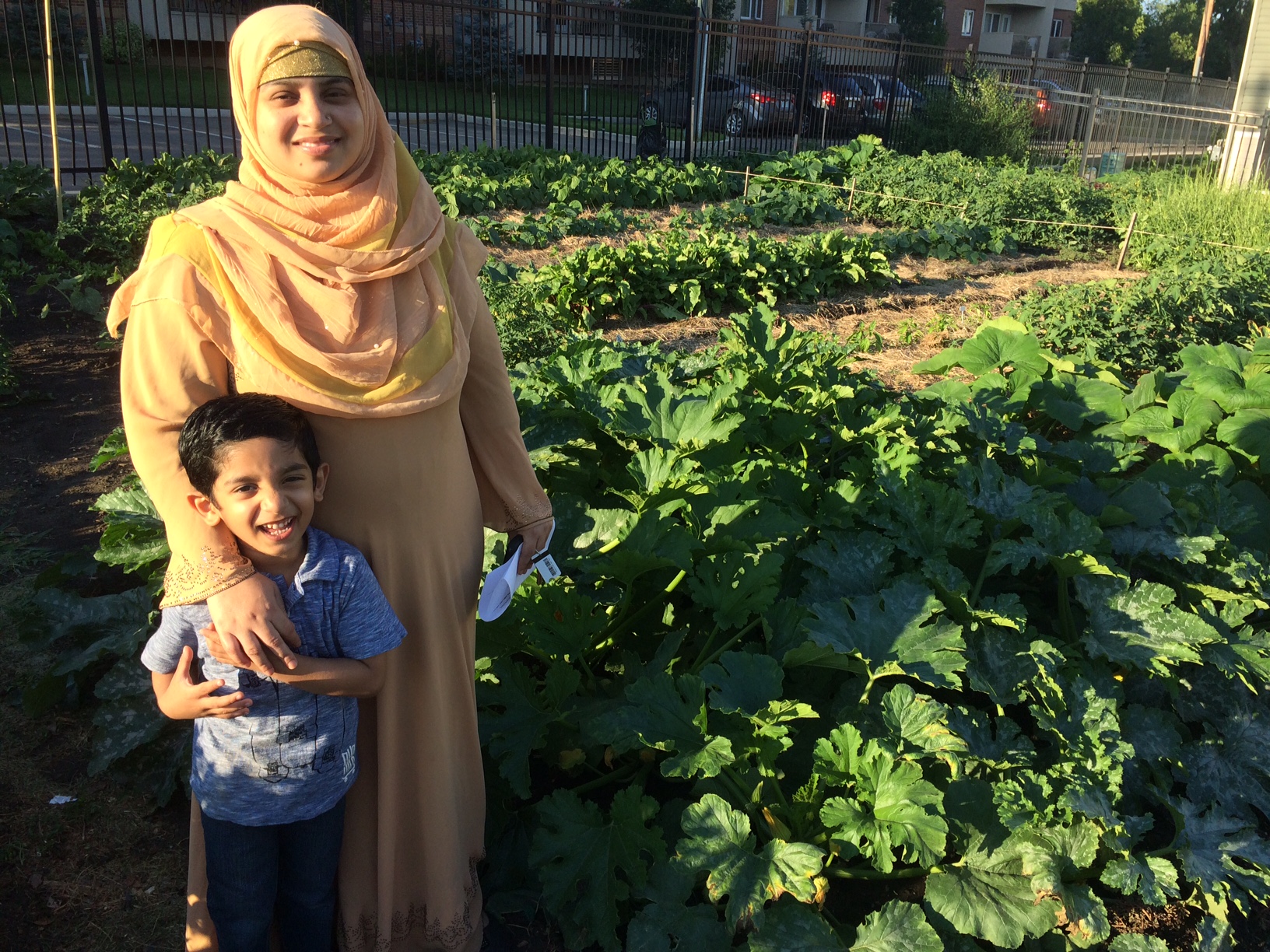 Stay connected
Get Chep Good Food News quarterly with our newsletter and follow us on social media to stay up to date on all things Chep!
Our Partners
Our work is made possible by the generous support of funders, sponsors, businesses, partner organizations and wonderful individuals in our community and province.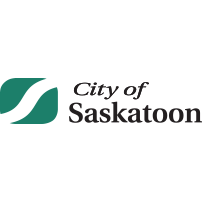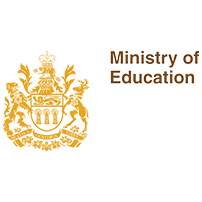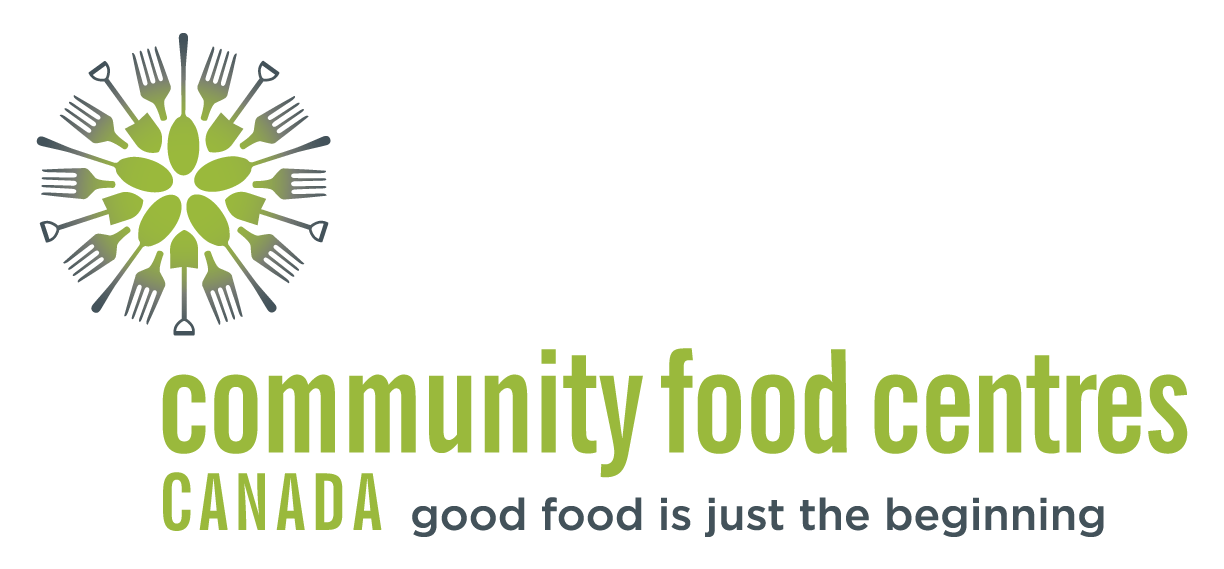 CHEP Good Food works on Treaty 6 territory, the traditional lands of many Indigenous peoples including the Cree (Nehiyaw), Saulteaux (Nakawe), Dene, Dakota, Lakota, Nakota peoples, and the homeland of the Métis Nation. Living and working on this land obliges CHEP to interrogate how access to food and land has been severed, and work collaboratively towards a just, sustainable relationship to the land for all.