Healthy food. Happy people.
For 30 years, CHEP Good Food has been promoting – and providing – healthy food options to Saskatoon residents.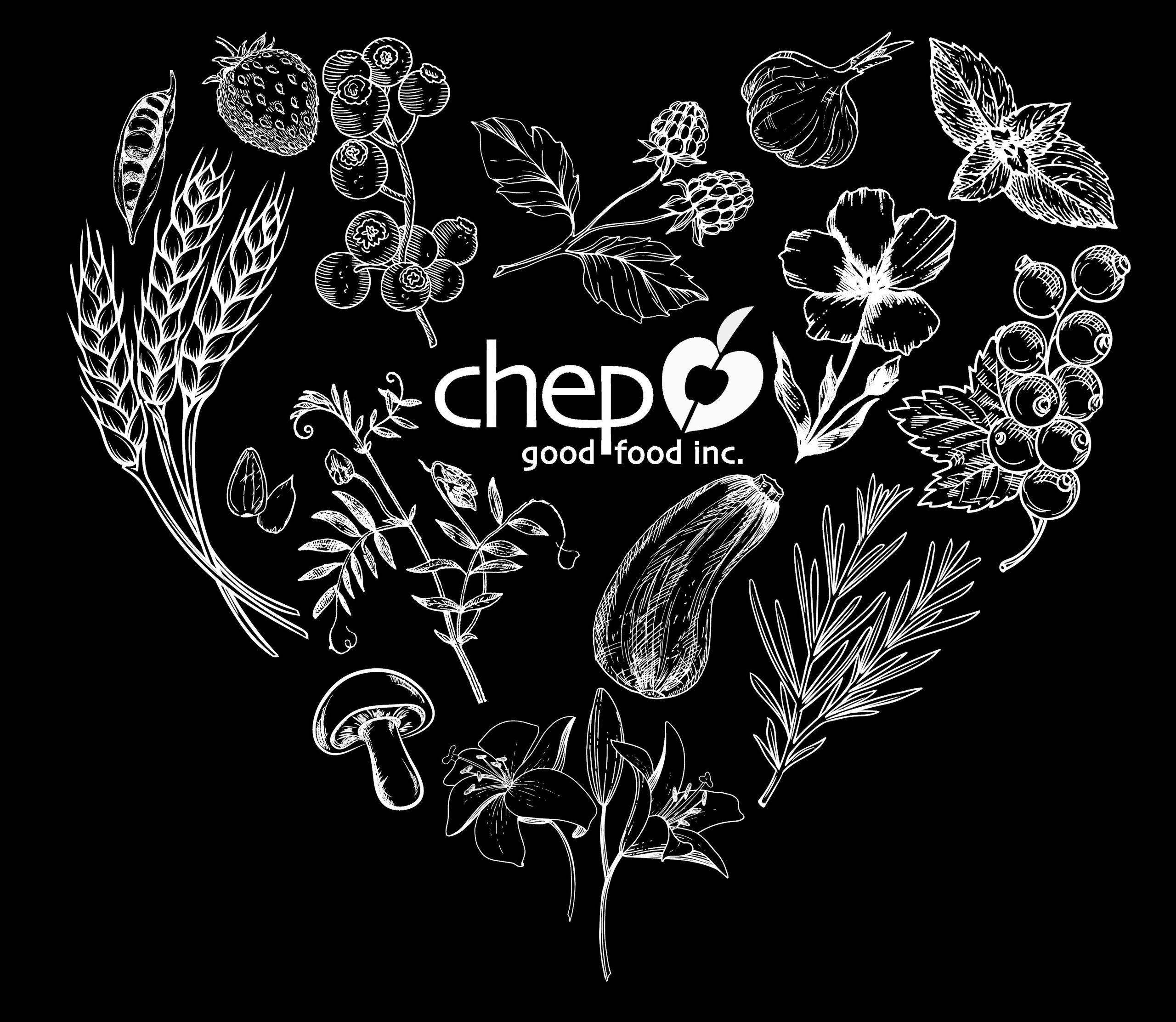 CHEP MERCH
CHEP t-shirts, zip-up hoodies, and bunnyhugs are now available to purchase. All profits from CHEP merchandise go back into CHEP programs.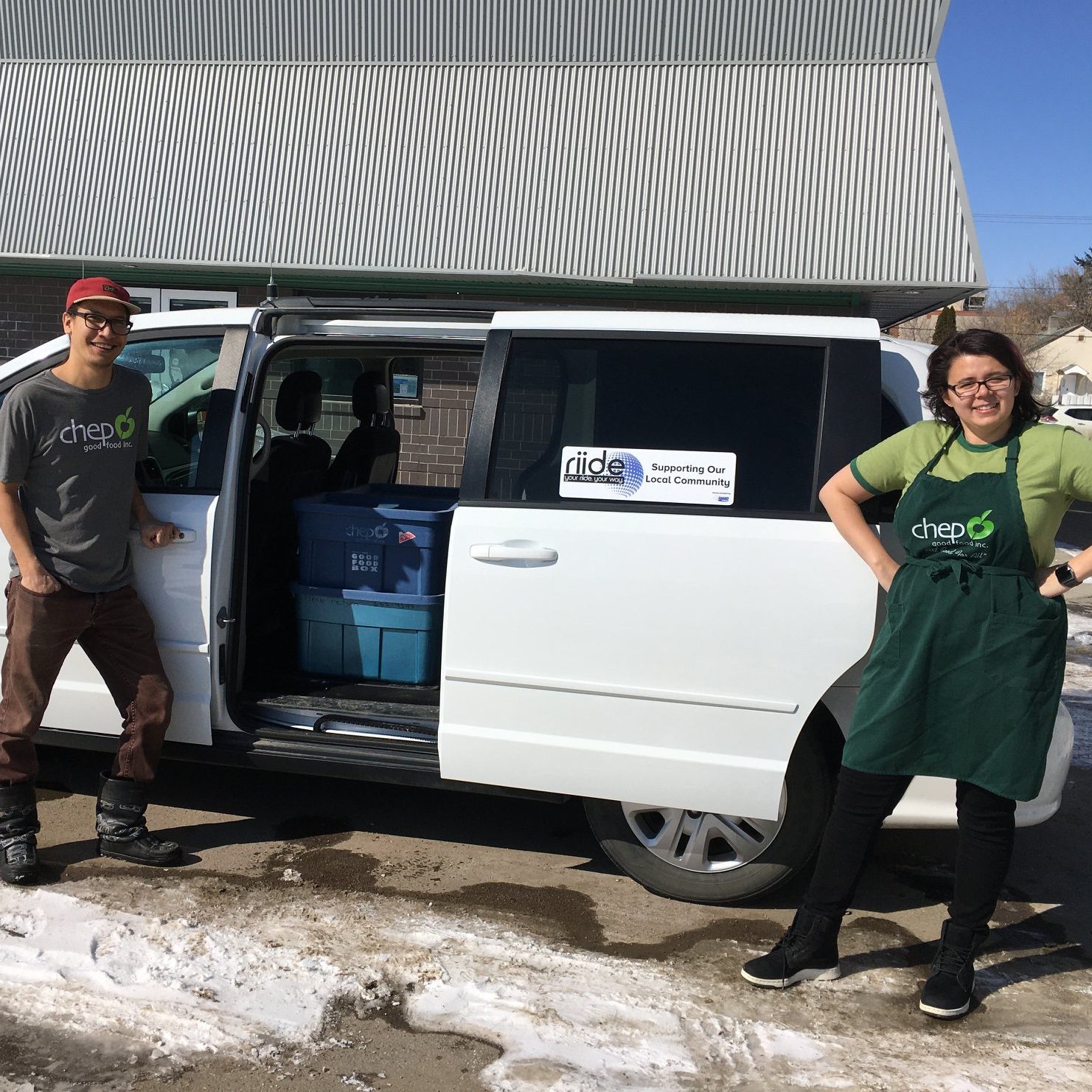 VOLUNTEER
Without the commitment of volunteers, many of our programs would not be possible. If you are interested in volunteering, we have a variety of opportunities.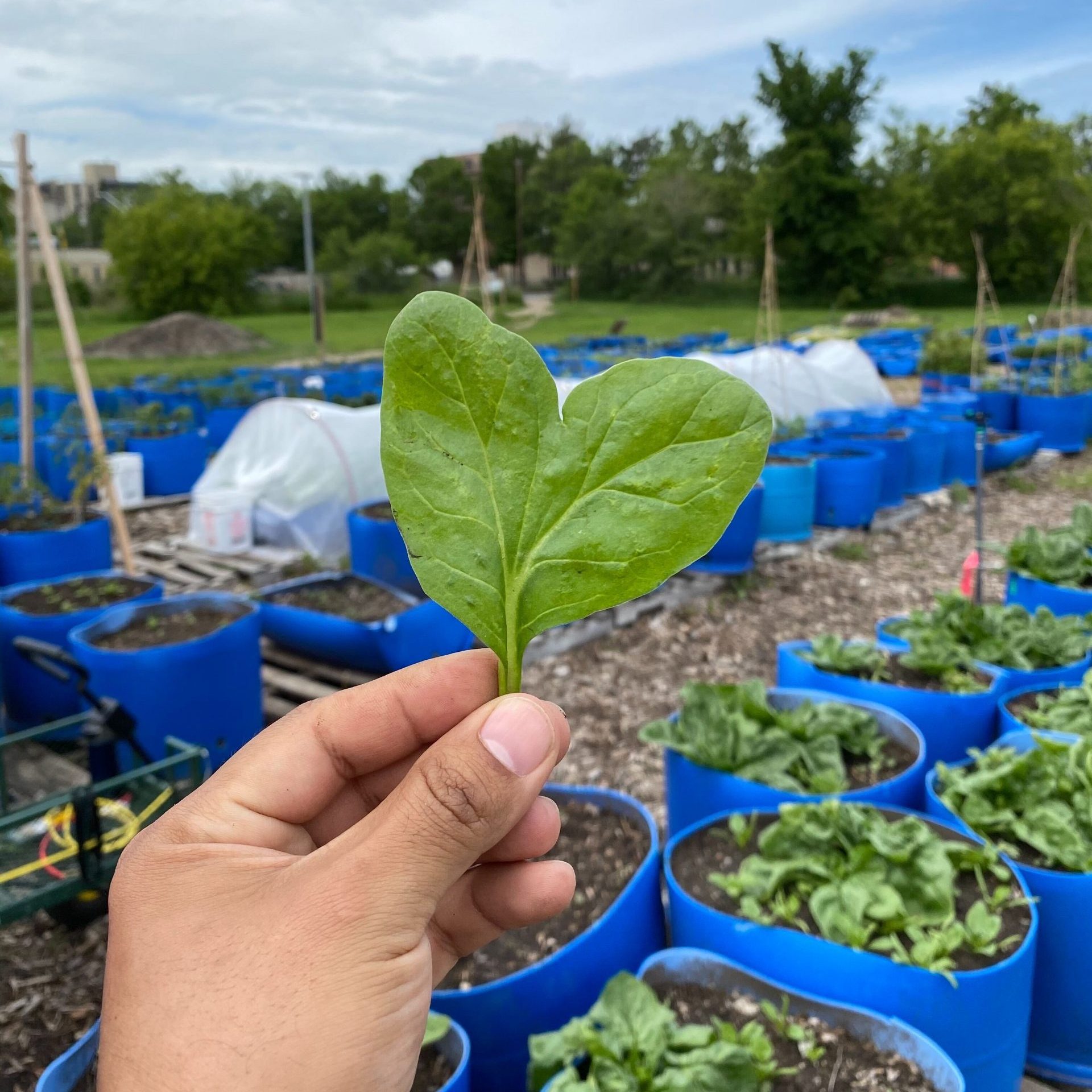 Donate
CHEP's programs rely on the support of people like you!  We are a charitable organization so a tax receipt will be issued upon making a donation to us.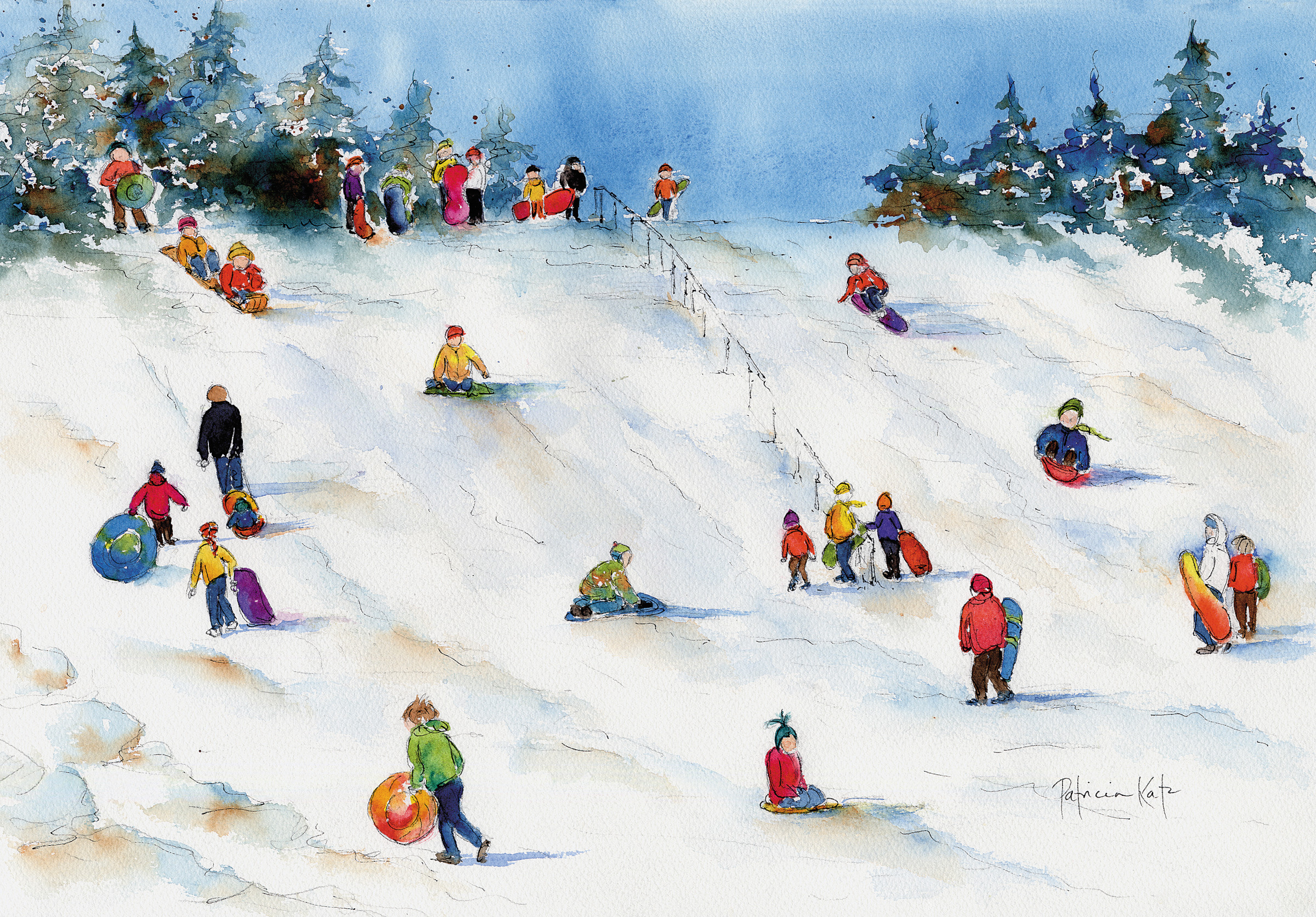 Christmas Card Collection 2021
Interested in supporting a good cause while giving this season? Check out our Christmas Card Collection 2021 to see how you can do  just that.
About CHEP
Education, accessibility and cost are three key barriers to being able to choose healthy food. CHEP Good Food addresses each of these in a respectful, integrated way. And we do so because we believe healthy food makes happy people.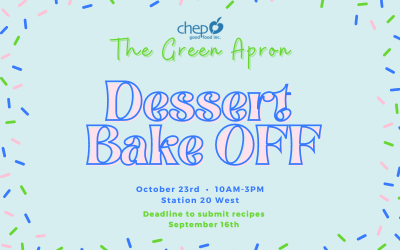 The Green Apron Dessert Bake-Off is a competition where you can enter your favorite recipe, compete among others, and win prizes!  The event takes place October 23rd,  and the deadline to submit recipes is September 17th 2021. The top 3 finalists will come in to bake...
Our PROGRAMS
Our programs are open to everyone. We focus on helping the community access fresh food, learn more about nutrition, and build skills in cooking or gardening.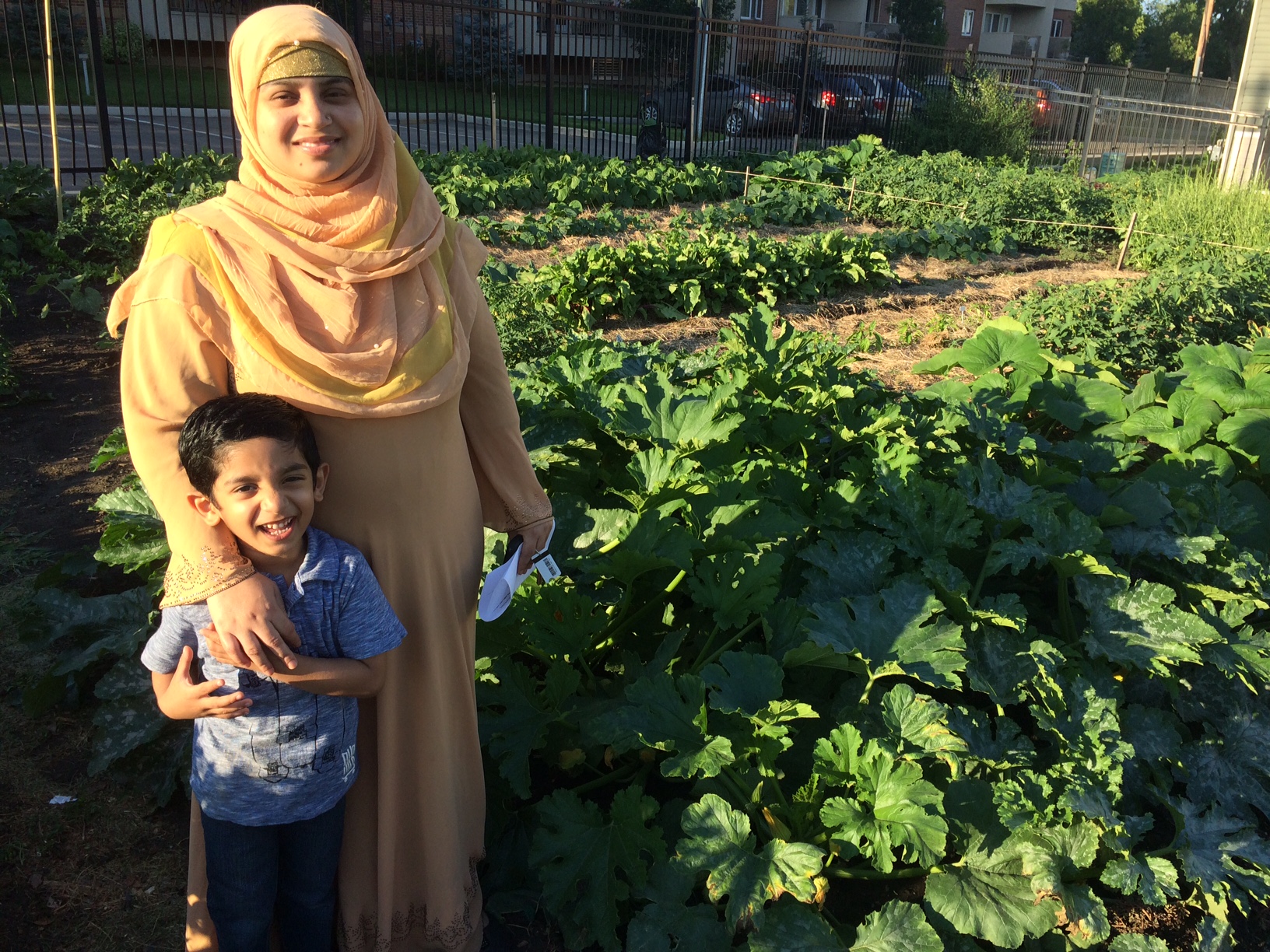 Our Partners
Our work is made possible by the generous support of funders, sponsors, businesses, partner organizations and wonderful individuals in our community and province.