Community Gardens
Saskatoon has a vibrant and growing community garden network, where people who do not have space for their own garden are able to access plots on public land such as parks and schools, or private land such as church yards.
Community gardens focus on growing food using organic practices. Generally, gardeners maintain their own plots and have ownership of what they grow.
Gardens operate as local collectives, make their own operational decisions, allocate space to garden members, and may collect fees to invest in garden infrastructure.
Although, at this time, there are no COVID restrictions in place that would apply to Community Gardens, providing hand sanitizer, encouraging social distancing and mask wearing during work bees is recommended.  Please note, provincial guidelines regarding COVID must be followed at all times
NEW GARDENERS: If you do not currently have a plot, please use the contact form below to get in touch with the garden nearest you. Each garden allocates their own plots. Due to popular demand each year, you may need to join a waitlist. If the garden you are interested in is not listed in the contact form it is likely supported by the City of Saskatoon rather than CHEP. Please call them directly at 306-975-3381.
If you are considering starting a garden on municipally-owned land, there is an application process through the City of Saskatoon, or call 306-975-3381. 
CHEP does not have information on plot allocations or waitlists for individual gardens. Please contact your garden coordinator directly.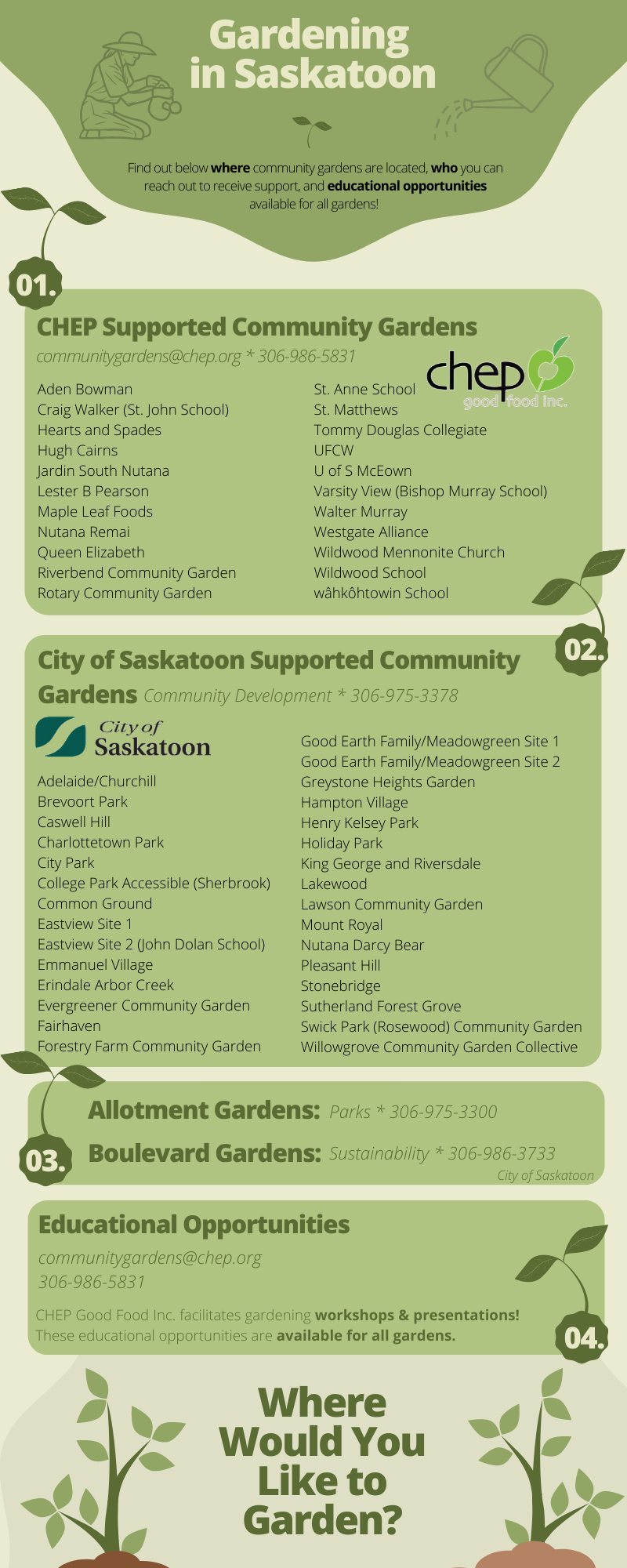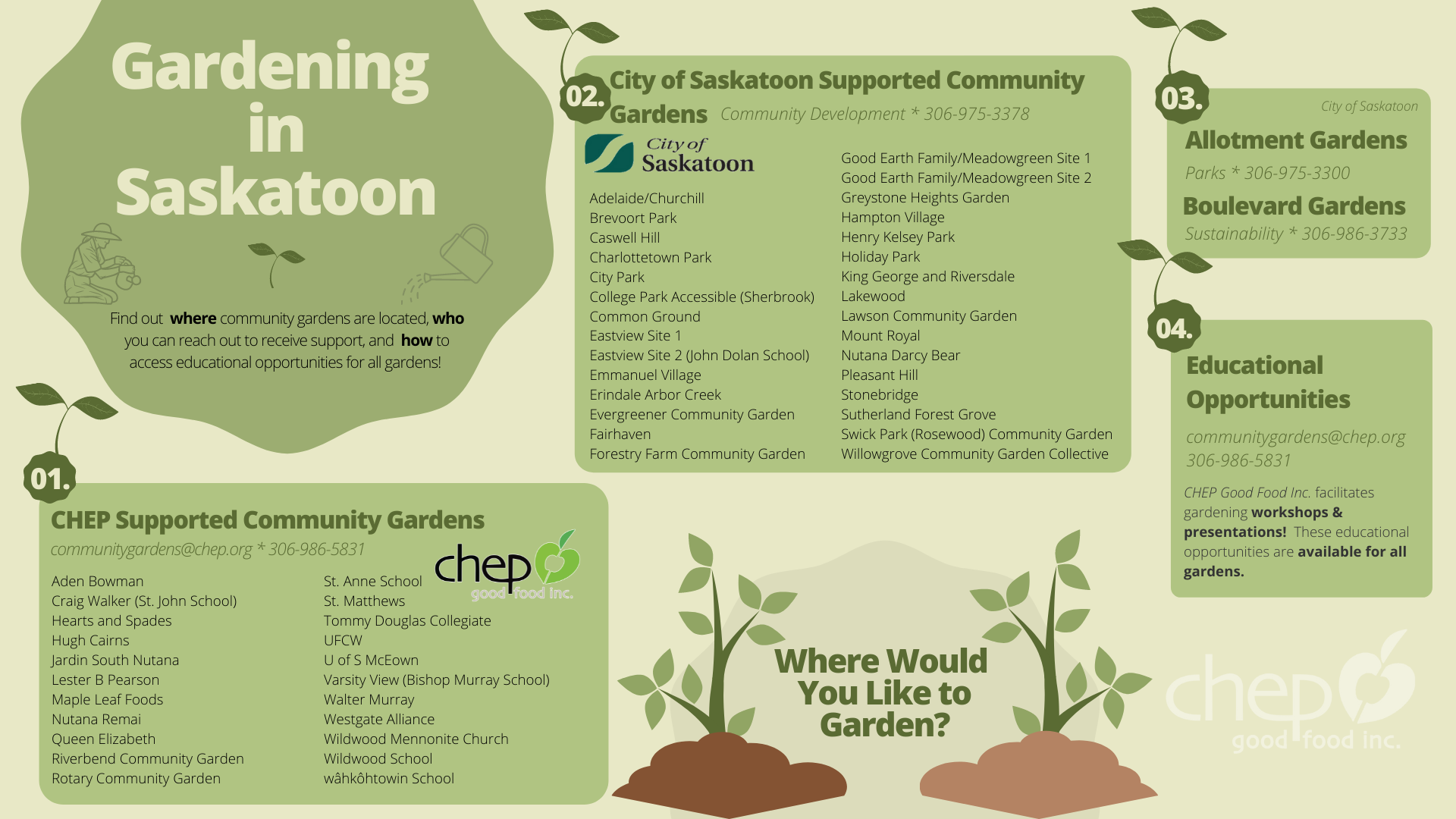 Chep supported Garden Locations
city of saskastoon supported Garden Locations