CURRENTLY ACCEPTING ORDERS UNTIL APRIL 12TH FOR THE APRIL 21ST PICKUP DATE
Box Varieties
Pictures are taken from previous Good Food Boxes. Contents will vary according to season, quality, price, availability of foods and input from the community.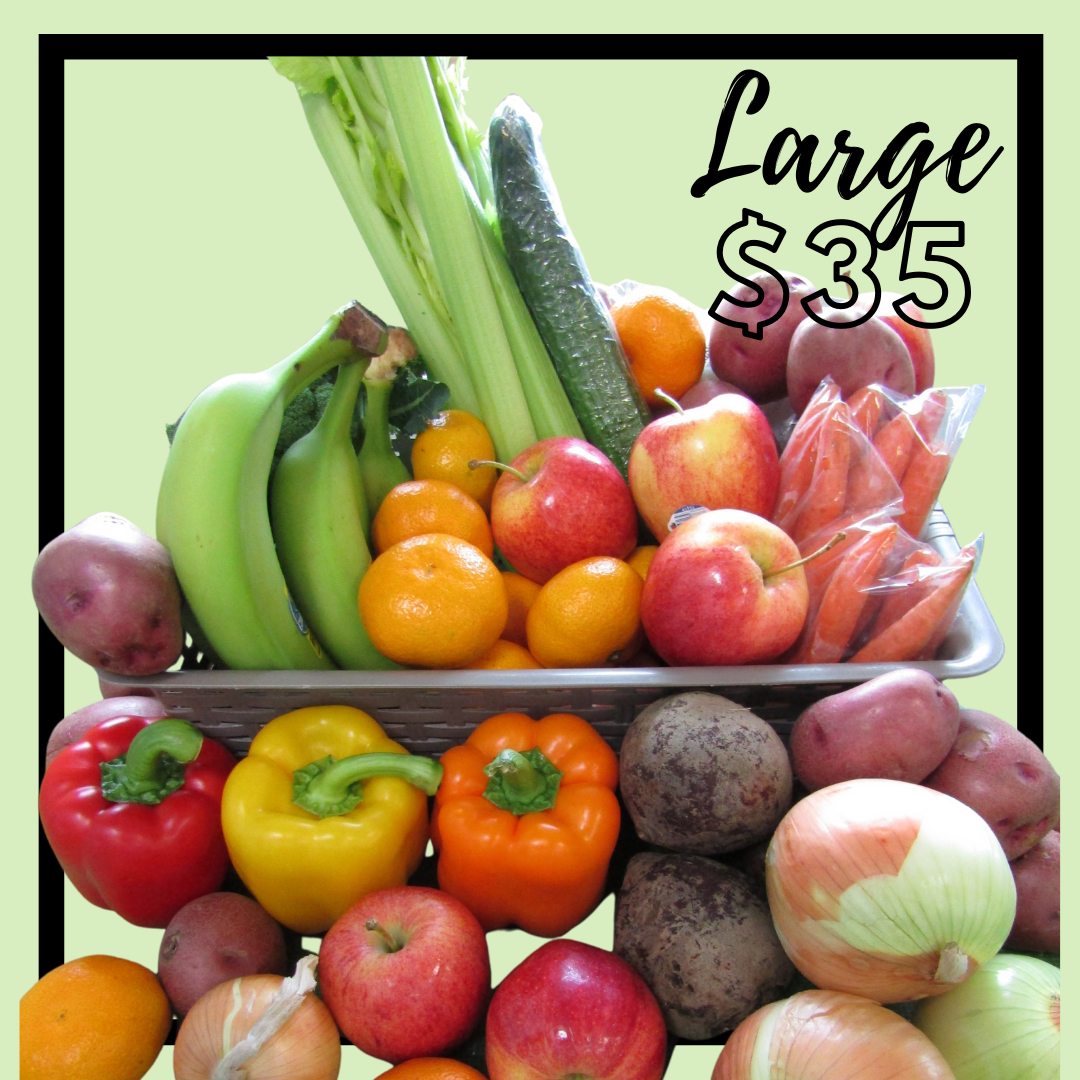 Large Produce Box
$35.00
10-12 different fruits and veggies in larger quantities.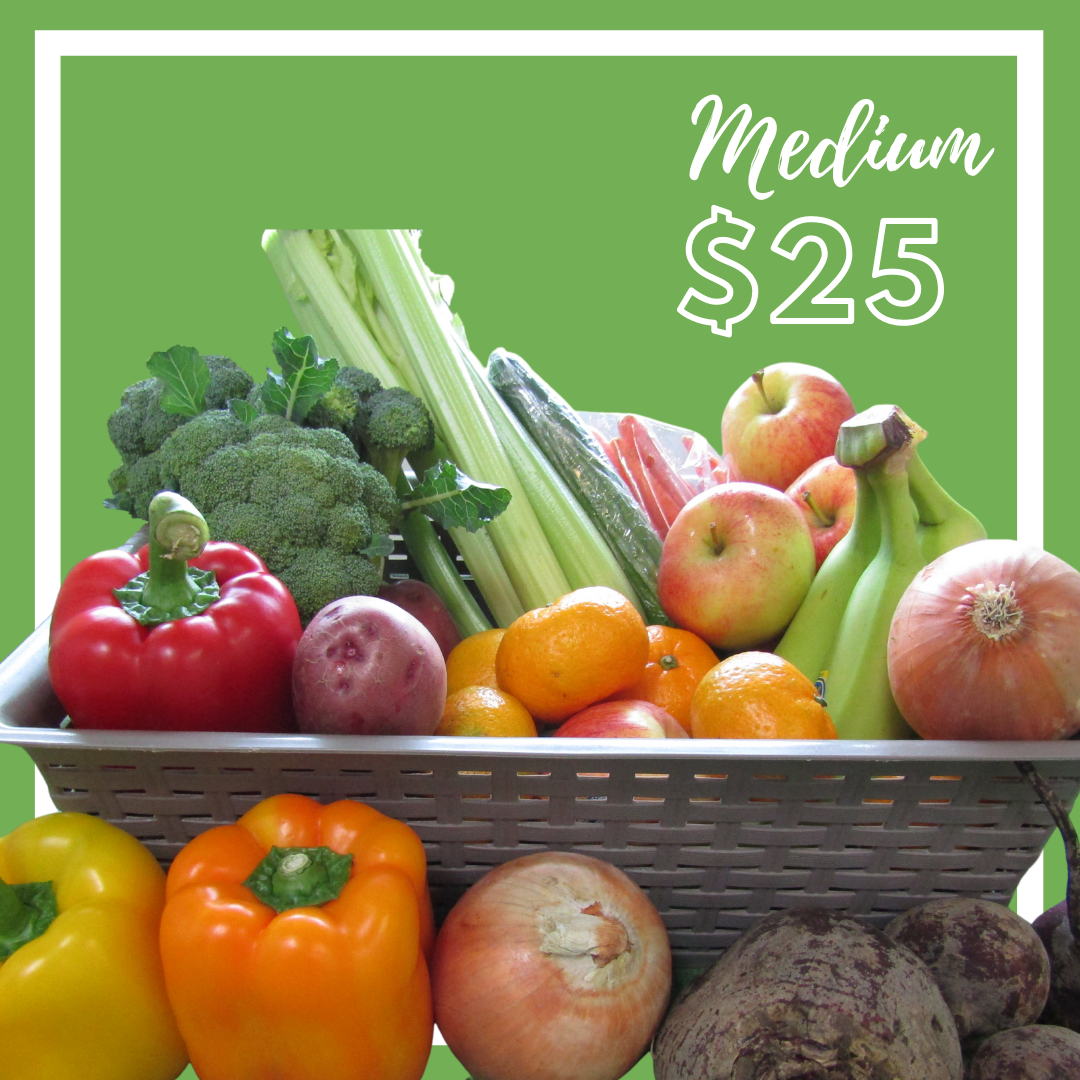 Medium Produce Box
$25.00
8-10 different kinds of veggies and fruit.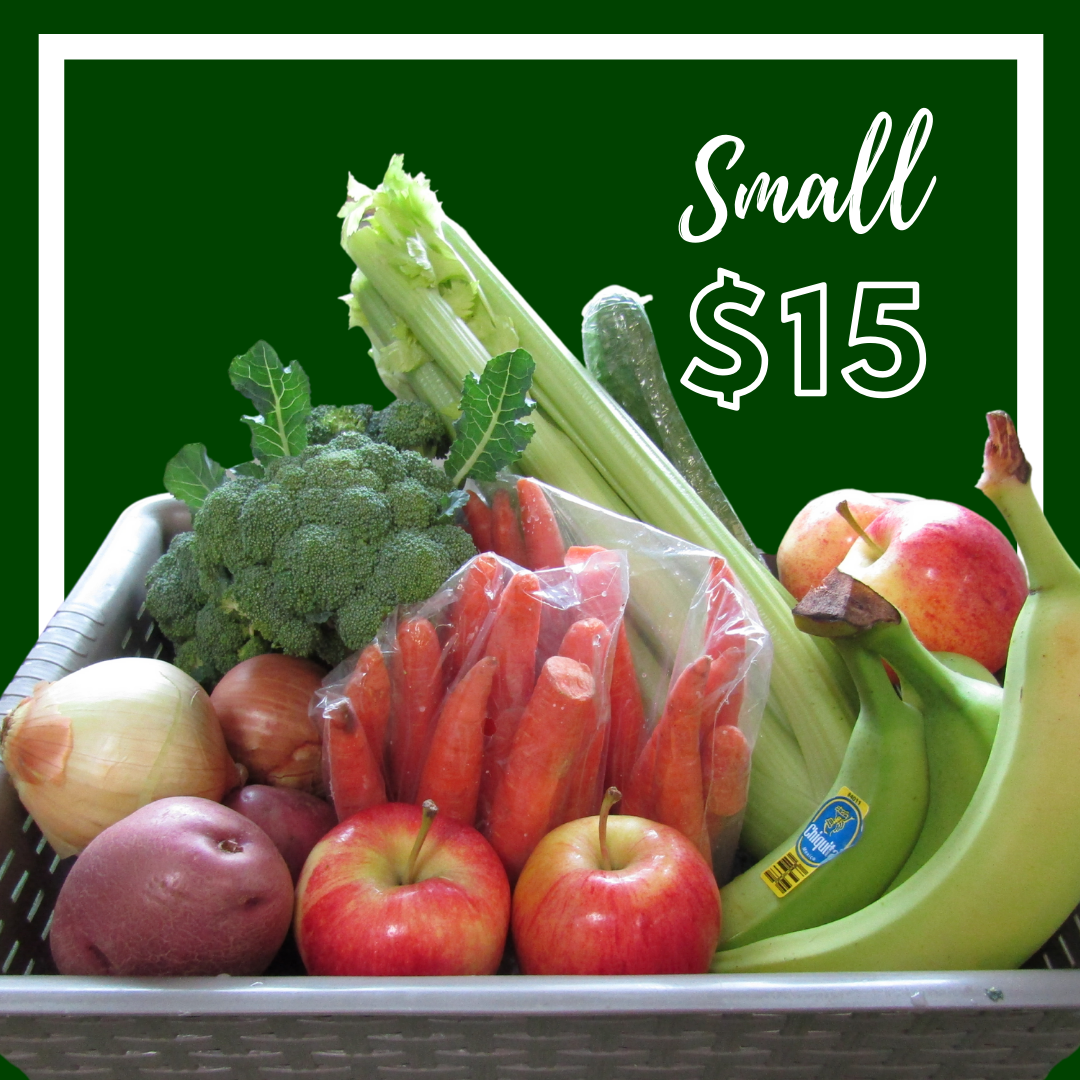 Small Produce Box
$15.00
7-8 different kinds of veggies and fruit.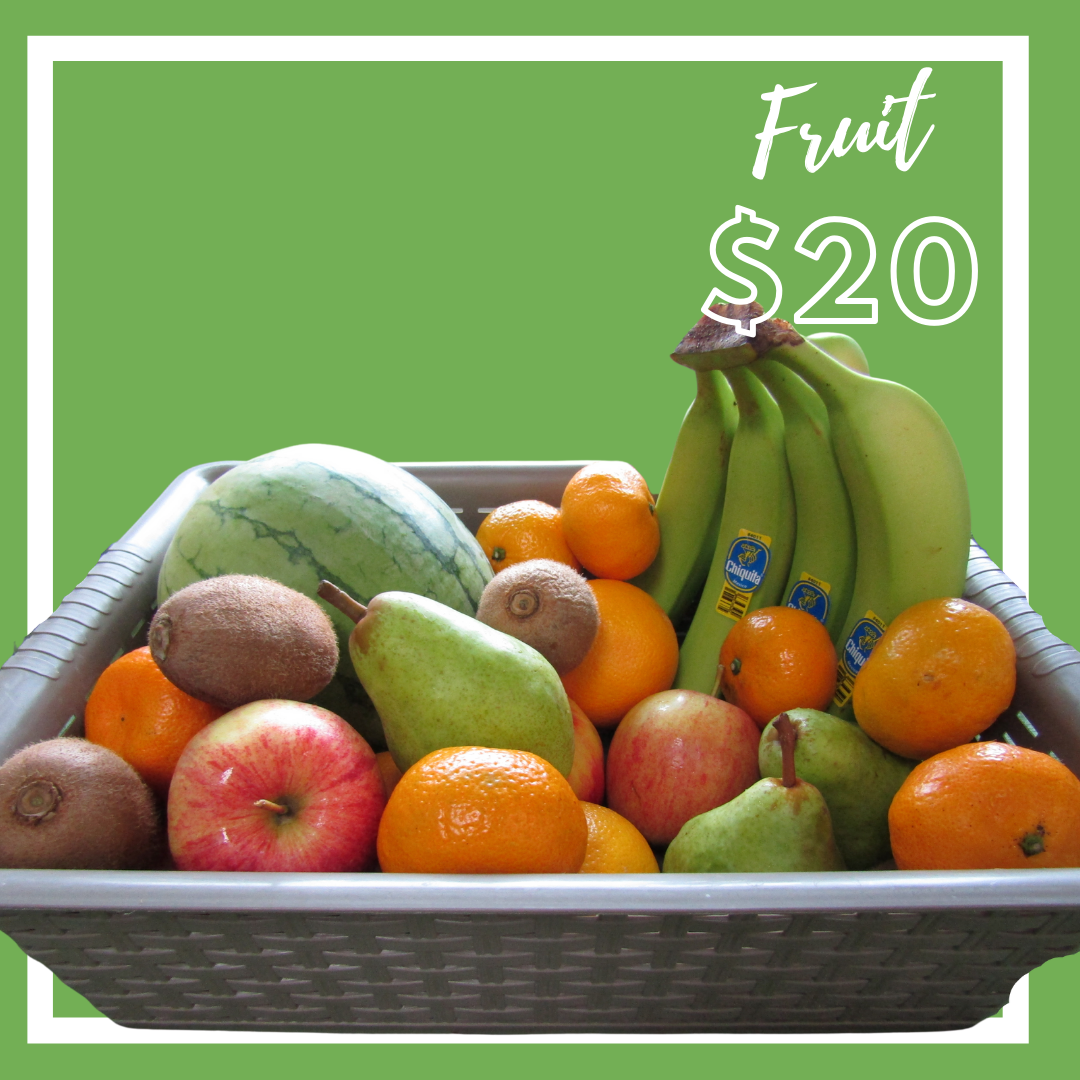 Fruit Box
$20.00
7 – 8 different kinds of fruit.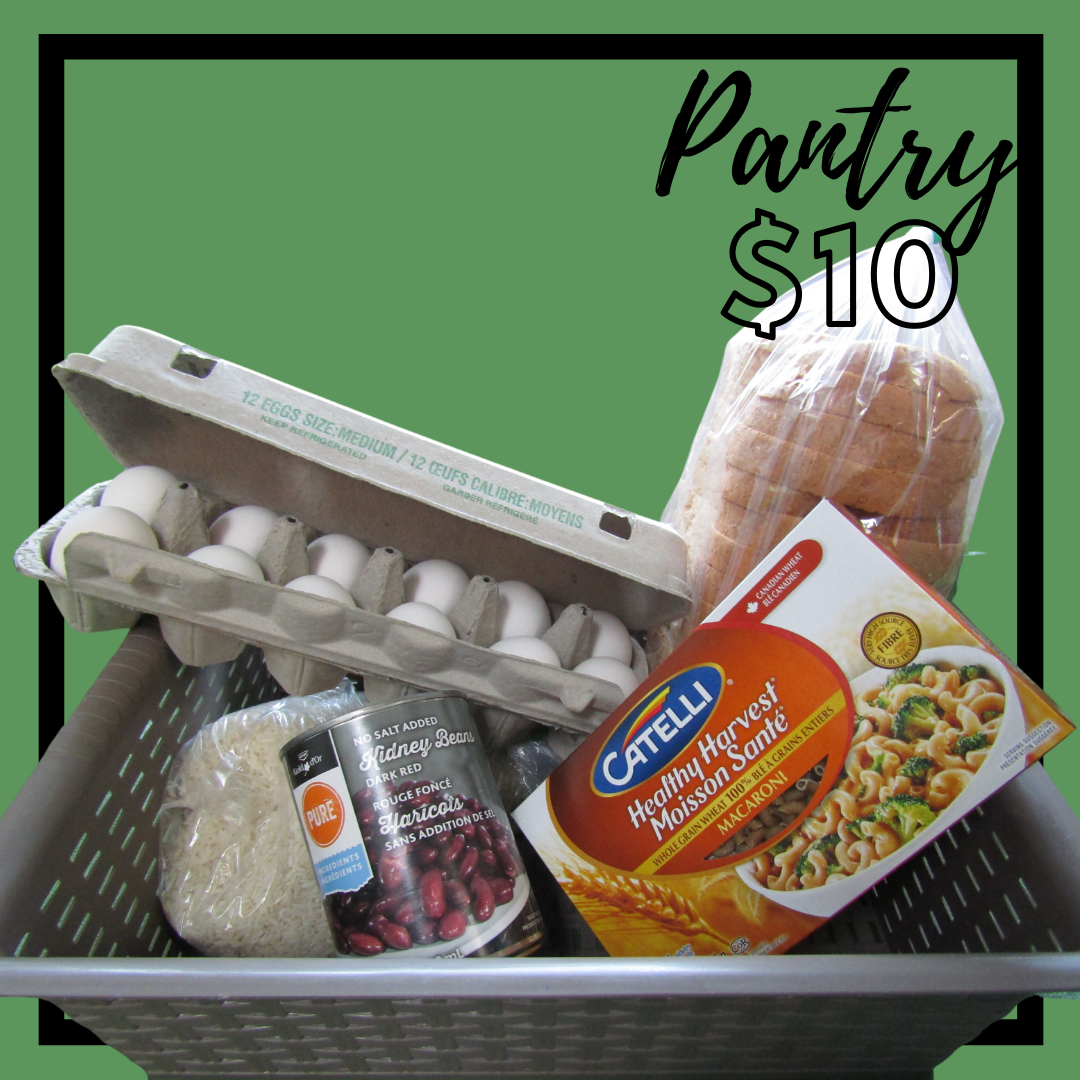 Pantry Box
$10.00
Medium eggs, whole wheat bread, 2lbs of rice, one canned pulse, and a whole wheat pasta.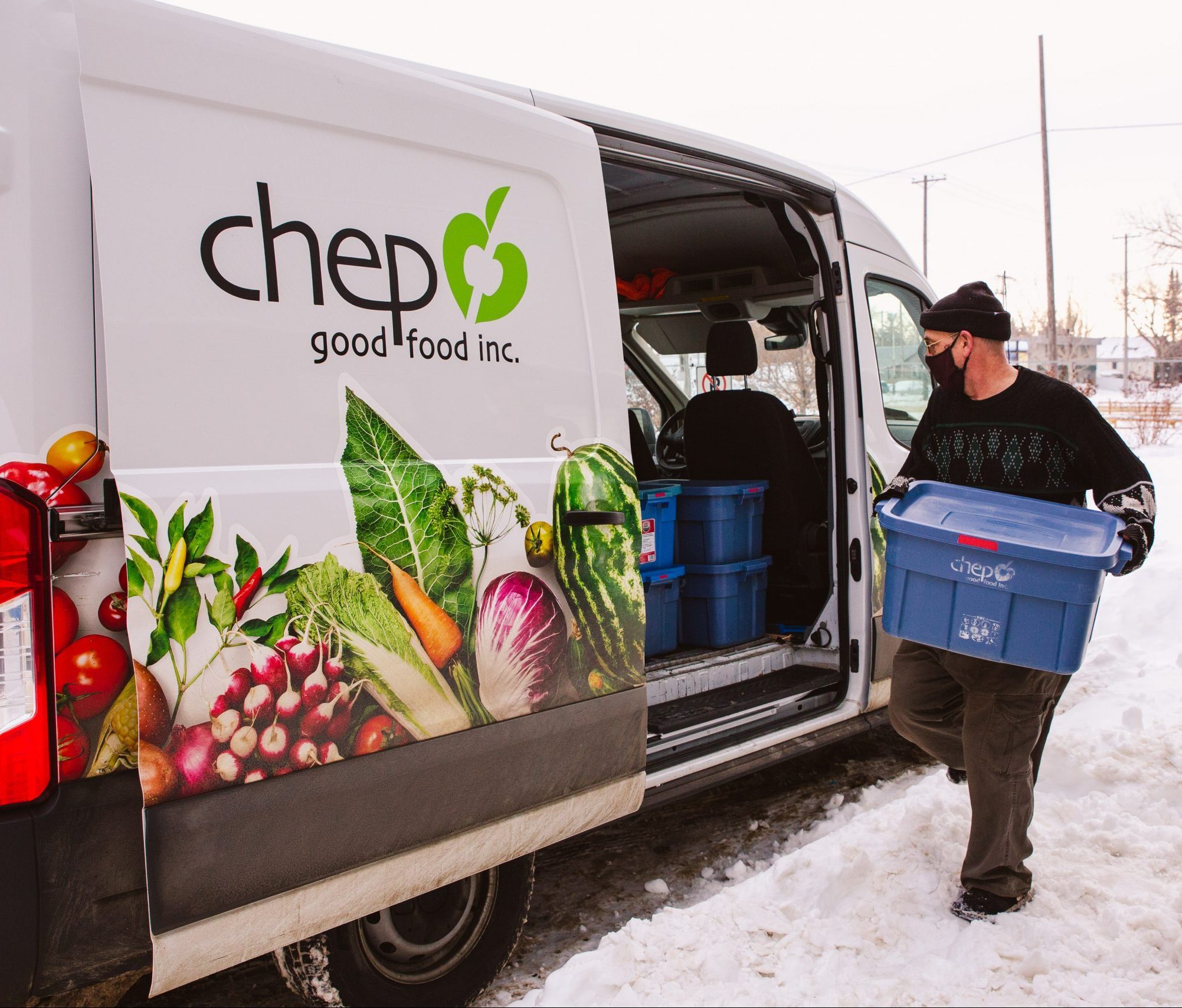 Donate a box
$10.00
Donations will be contributed toward future food drive incentives.
Sunshine Box
$32.00 July – Dec
The Local Box! All items are grown in SK, herbicide and pesticide free. Size and contents vary with the seasons. Currently unavailable until July.
subscriptions
Purchase a subscription to one or more boxes to have your order automatically renewed every 2 weeks. 
Subscription – Large Produce Box

$35.00
Subscription – Medium Produce Box
$25.00 

Subscription – Small produce Box
$15.00

Subscription – Fruit box

$20.00
Subscription – Pantry
Box
$10.00

Subscription – Donate a Box
$10.00