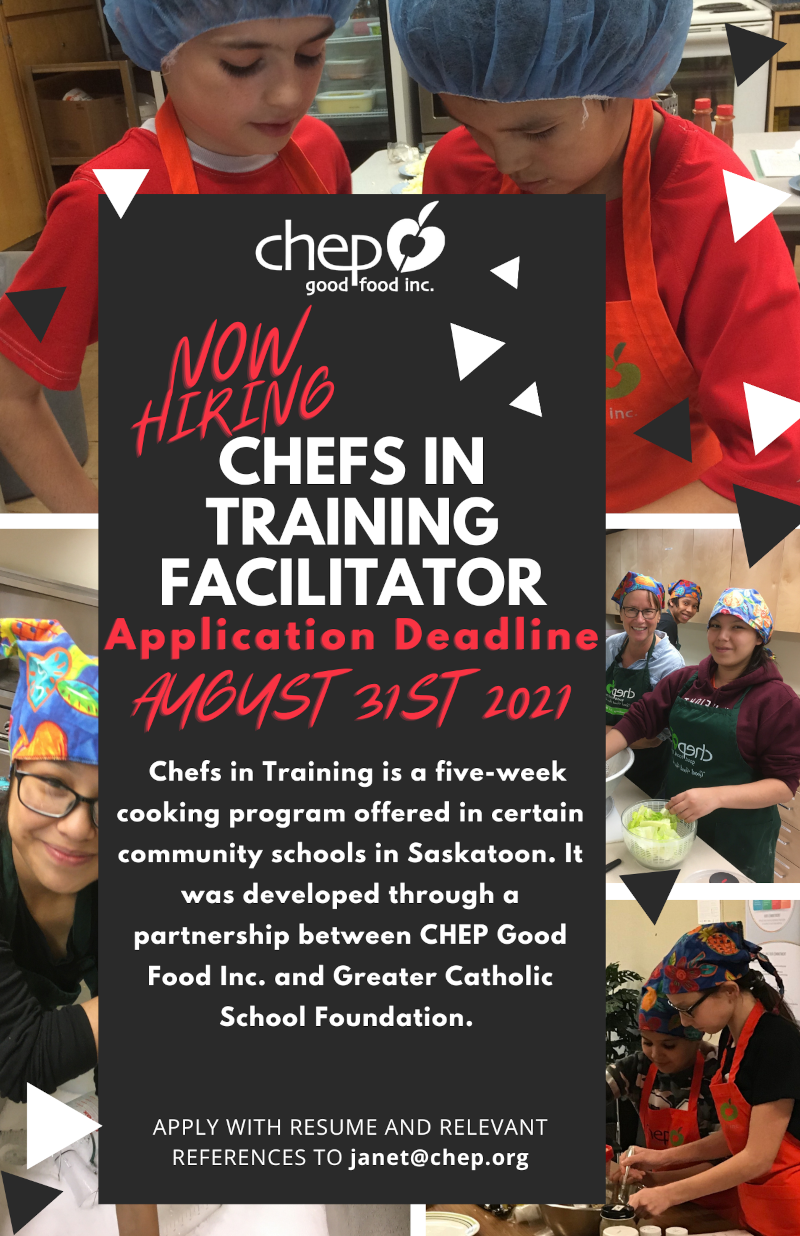 Qualifications and Experience:
• Experience working with food and children
• Excellent knowledge of food and nutrition
• Access to a reliable vehicle
• Clear criminal record and vulnerable person's check
• Post-secondary education in a related field is an asset
• Work with/oversee a volunteer
Goals and Objectives:
Chefs in Training is a five-week cooking program offered in certain community schools in Saskatoon. It was developed through a partnership between CHEP Good Food Inc. and Greater Catholic School Foundation.
Its goals are to:
1. Support students in acquiring important like skills. Students would learn safe food handling skills, safety in the kitchen, about food preparation, and to read and prepare a variety of recipes.
2. Support many students…
3. Promote healthy eating.
4. Enable students to bring home healthy foods for their families.
You will be paid $16.00 an hour for 22.5 hours that occur over a 5 week period.
You will receive transportation per diem and be reimbursed for any out-of-pocket expenses.
Application deadline August 31st 2021
Please send resume with relevant references to janet@chep.org