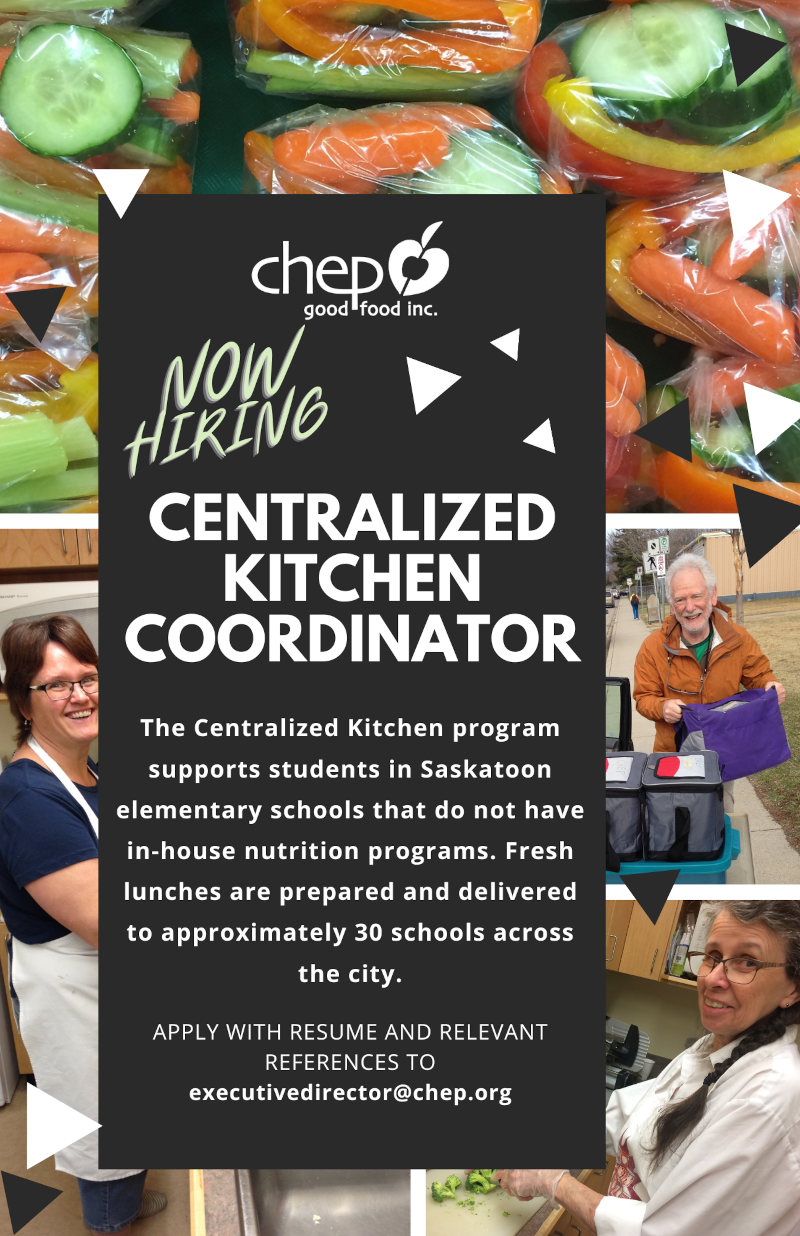 The Centralized Kitchen program supports students in Saskatoon elementary schools that do not have in-house nutrition programs. Fresh lunches are prepared and delivered to approximately 30 schools across the city. These "emergency lunches" are intended for students that come to school without a lunch because of food insecurity at home, or because the student forgot to bring a lunch.
The lunches are prepared by CHEP staff at the North Park Wilson school kitchen. Lunches consist of a rotating variety of sandwiches, a piece of fruit and a portion of cut up veggies. The delivery of lunches to schools is by volunteer drivers.
At the core of the Centralized Kitchen program operation are two CHEP staff members who order food and supplies and prepare the lunches three-four days a week. They are responsible for the day to day running of the program. This specific position includes regular work from approximately 6 am to 1 pm on Mondays and Tuesdays, up to 4 hours on Wednesday morning and the occasional Thursday morning; to a maximum average of 20 hours per week.
The Centralized Kitchen does not operate when schools are not in session (e.g., summer holidays and school breaks). The employee is accountable to the Executive Director of CHEP Good Food.
For further information please contact:
Gord Androsoff
Executive Director
executivedirector@chep.org
Tel. 306-986-5837
CHEP acknowledges that we operate on Treaty 6 Territory and the Homeland of the Métis.