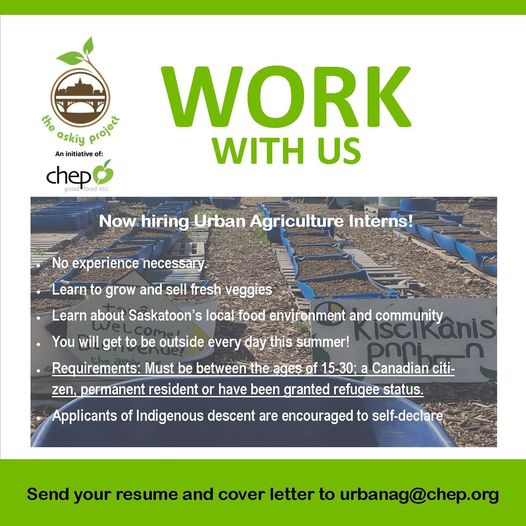 CHEP Good Food has two openings for youth as urban agriculture interns for the askiy project. Our ideal intern is enthusiastic about gardening and growing food, enjoys working in a team environment, and is culturally competent and comfortable with diversity. Interns will be involved all aspects of growing of food in our askiy growing sites. This include manual labour outdoors. Interns may also be involved in providing tours or educational workshops for community members and groups, as well as in the marketing, selling, and promotion of our project as part of the askiy project's social enterprise.
The positions are for 35 hours per week and will run from July 12-October 29th.
Please send a resume and cover letter to urbanag@chep.org which details your interest in the position.
Apply by June 26th, 2021.