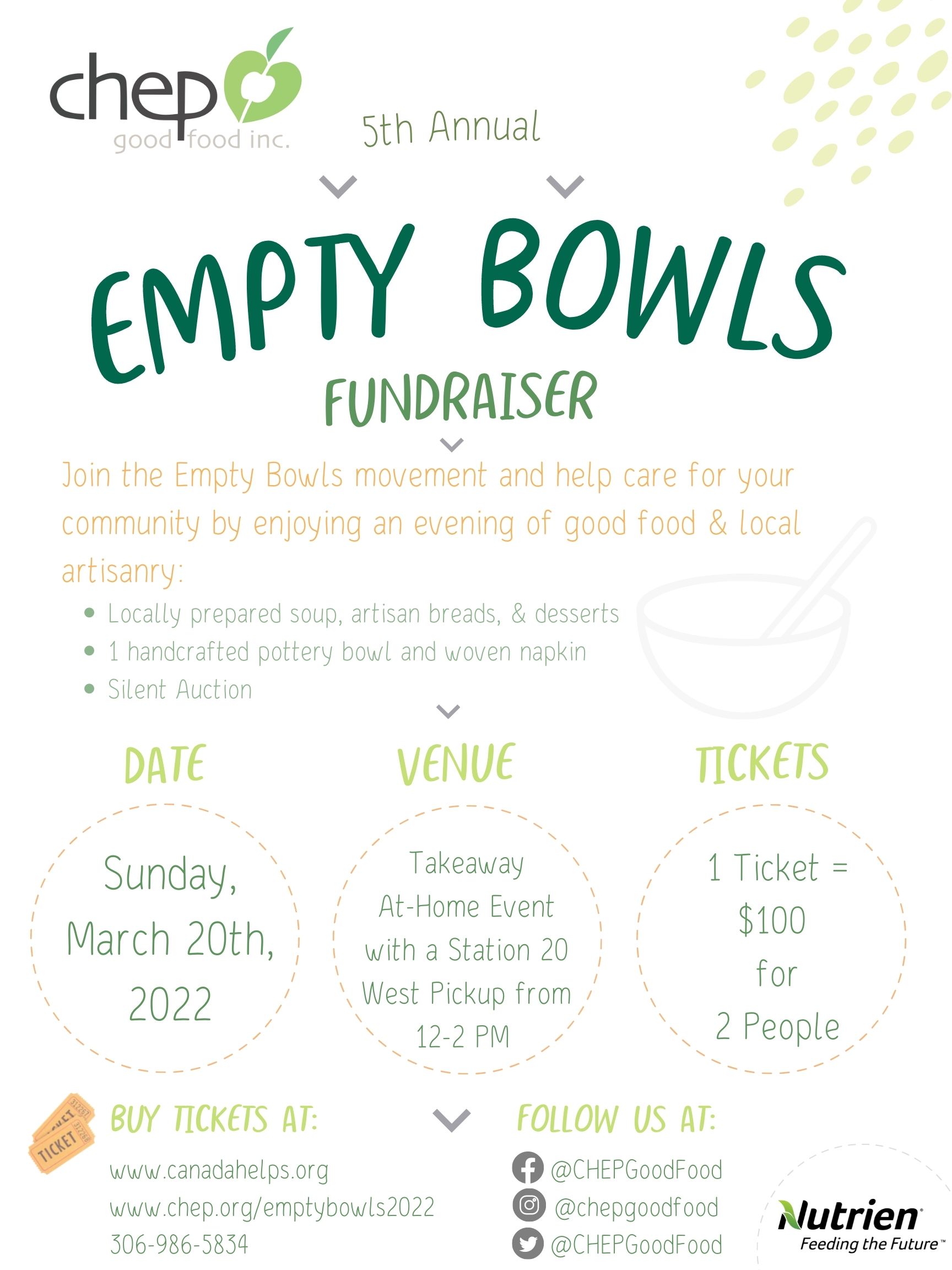 Dear Friends,
We are pleased to present CHEP Good Food's 5th Annual Empty Bowls fundraiser, which will commence on Sunday, March 20th, 2022.  The Empty Bowls fundraiser is a global event connected with a grassroots movement that fights hunger, brings awareness to local food security issues, and raises funds for programs that address these issues.
To purchase tickets and for more event details:
For more Empty Bowls updates, check us out on our socials!