30 years of Healthy Food and Happy People
In 2019, CHEP Good Food Inc. turns 30! To celebrate, we're sharing 30 stories from the past and present to highlight 30 years of amazing people who care about food.
#1. Seedy Saturday's Seed Exchange Table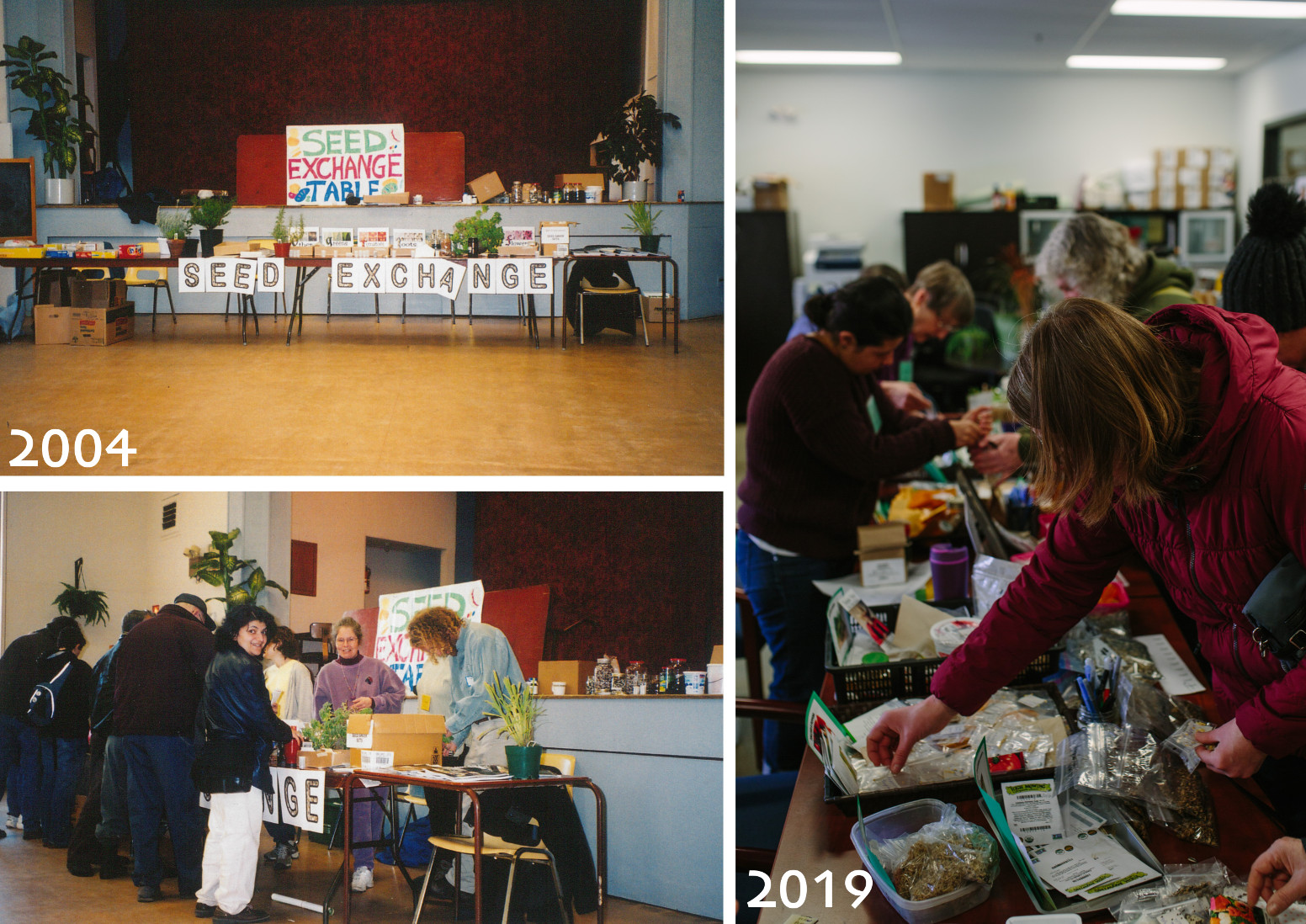 Run for many years by Harold Funk and his family, the Seed Exchange Table is a fixture at Seedy Saturday. Today, the Harold Funk Memorial Seed Exchange Table continues the tradition of sharing and swapping seeds from all over to share with gardeners old and new.
#2. Collective Kitchens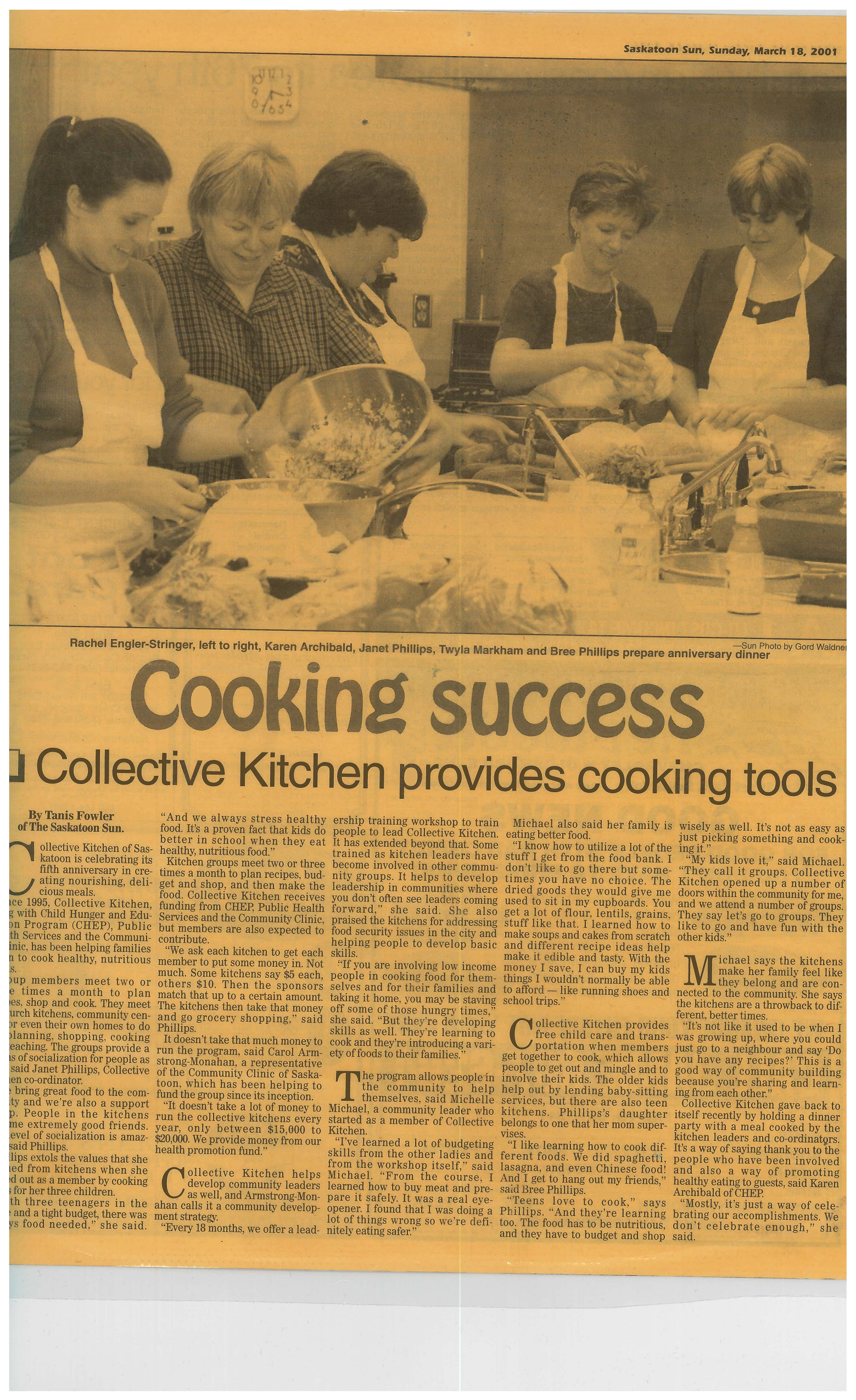 This article from 2001 details the wonderful experiences involved in a Collective Kitchen! Can you spot the CHEP staff and board members (past and present!) in this photo?
#3. Mobile Market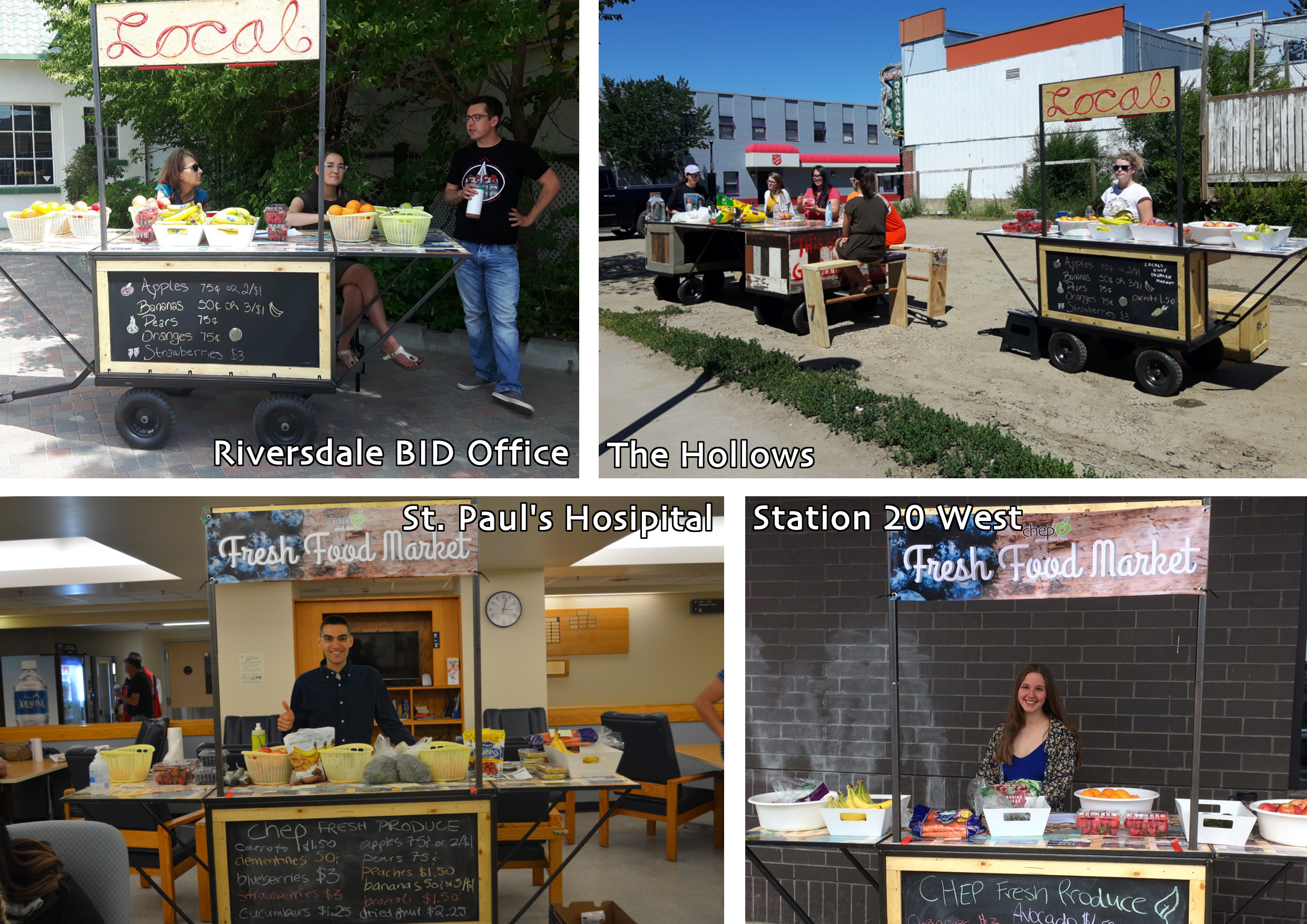 In 2018, CHEP partnered with AKA artist-run's Locals Only to create the Mobile Market Cart! Along with the Mobile Art Carts that supported walk-up art projects, the Mobile Market cart visited a variety of locations and provided fresh produce in Riversdale and Pleasant Hill (including CUMFI, not pictured) . Many thanks to our amazing volunteers: Betty, Jana, Jason, and Yolanda!
#4. Beginnings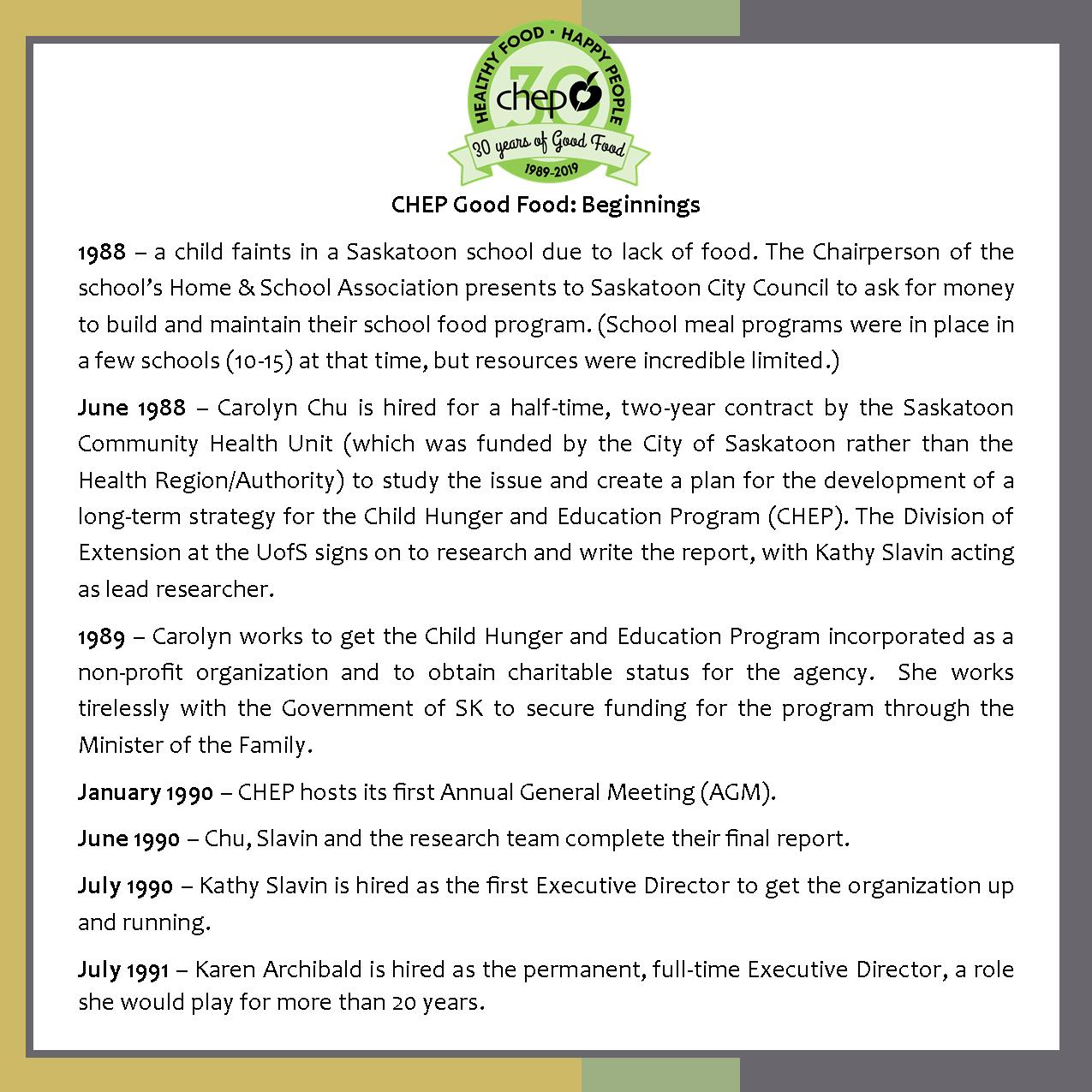 #5. A New Logo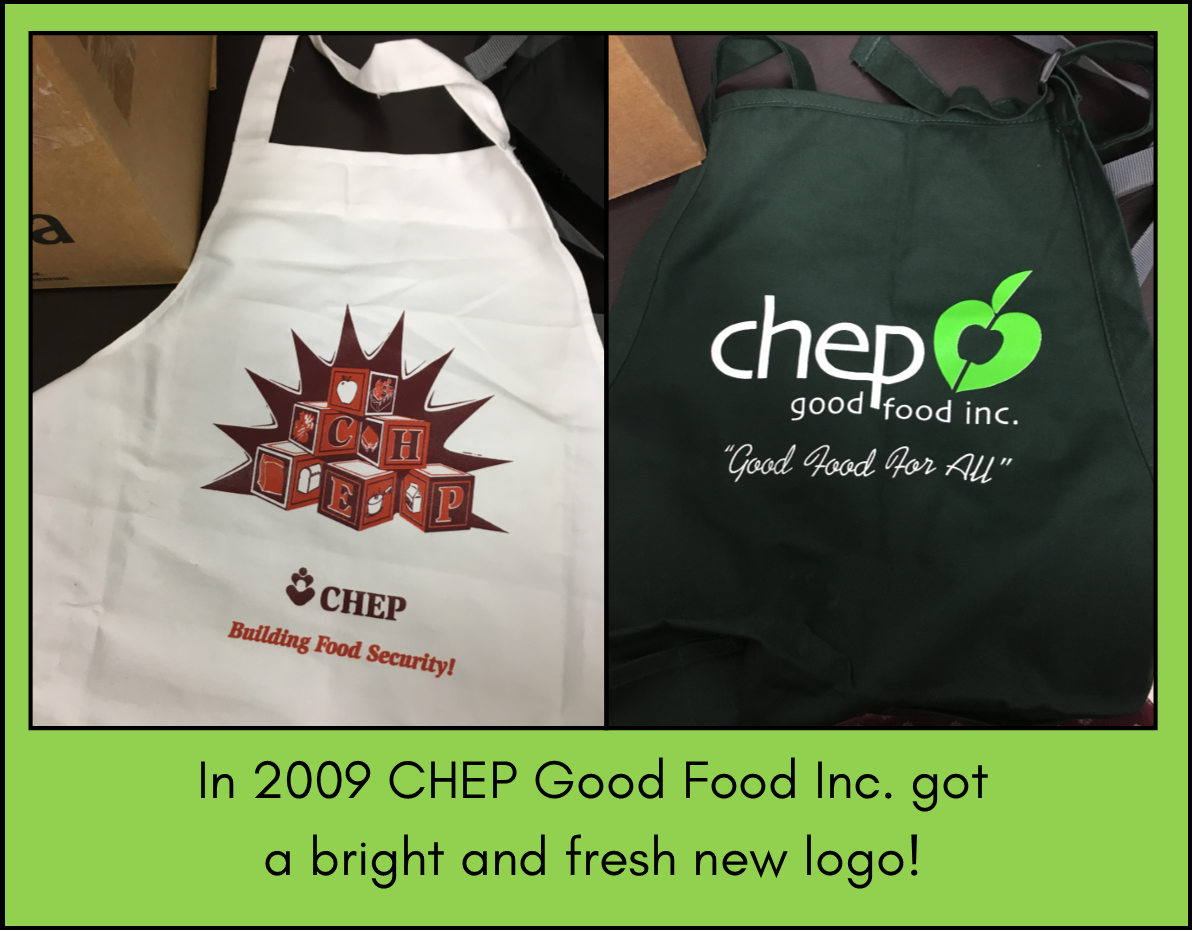 #6.  A New Name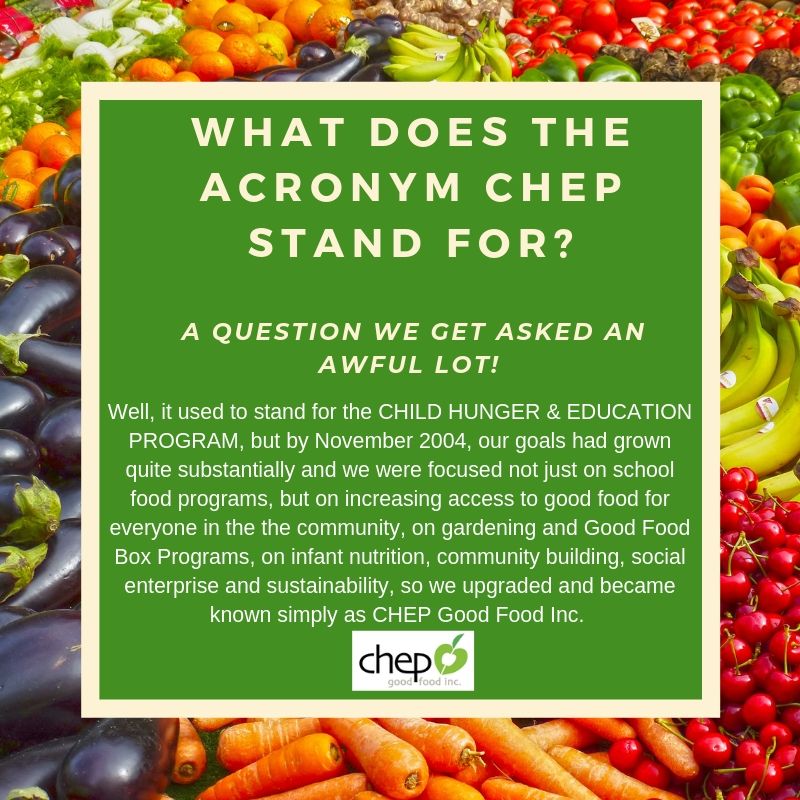 #7.  School Nutrition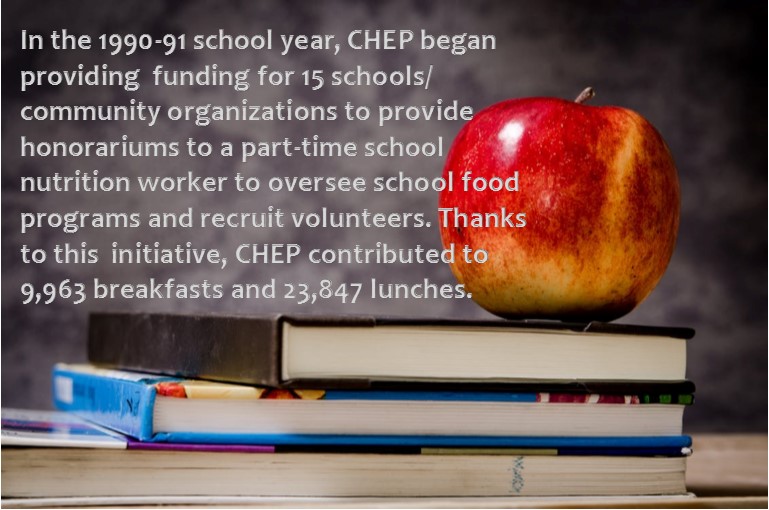 #8. Collective Kitchens – Beginnings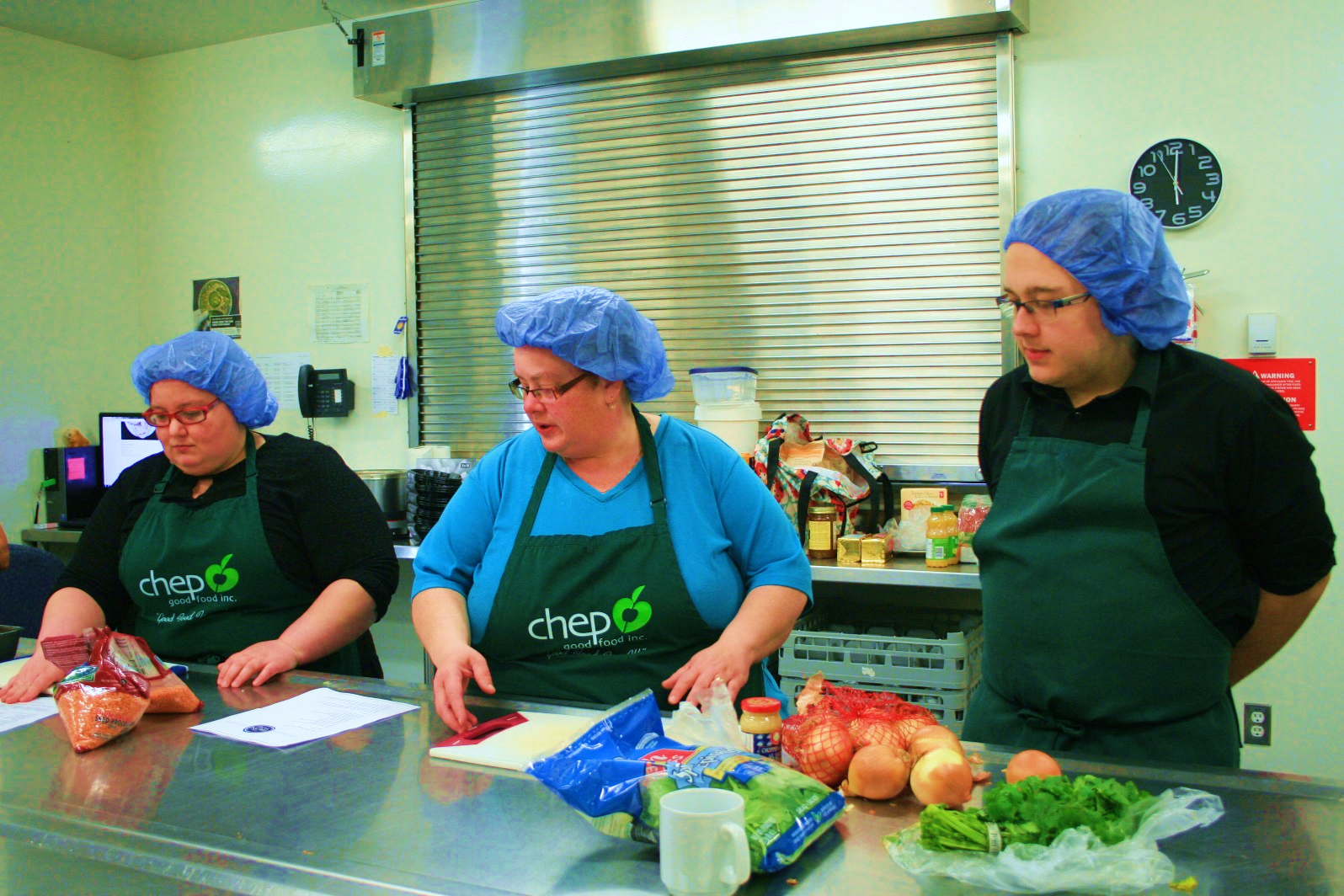 In 1993, CHEP began developing the foundations of our long-running Collective Kitchens and cooking workshop programs. Realizing that nutrition education and food skills development were important to improving food security in our community the CHEP Community Program Committee began exploring ways to make group cooking sessions a success. They started by providing honorariums and leadership training to community members interested in setting up their own kitchens. 13 potential leaders took the training that year!
#9. A New Van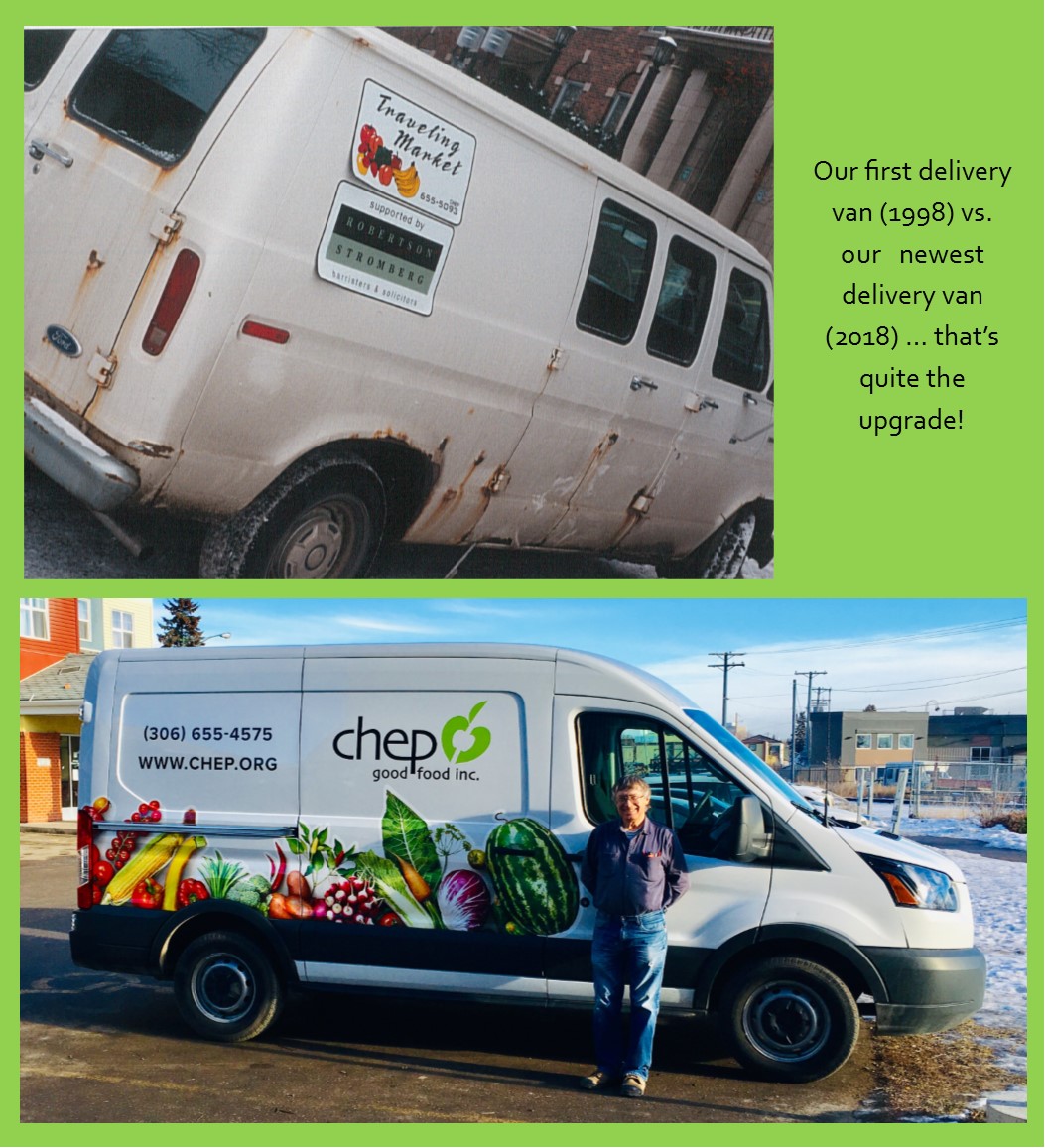 #10. Executive Directors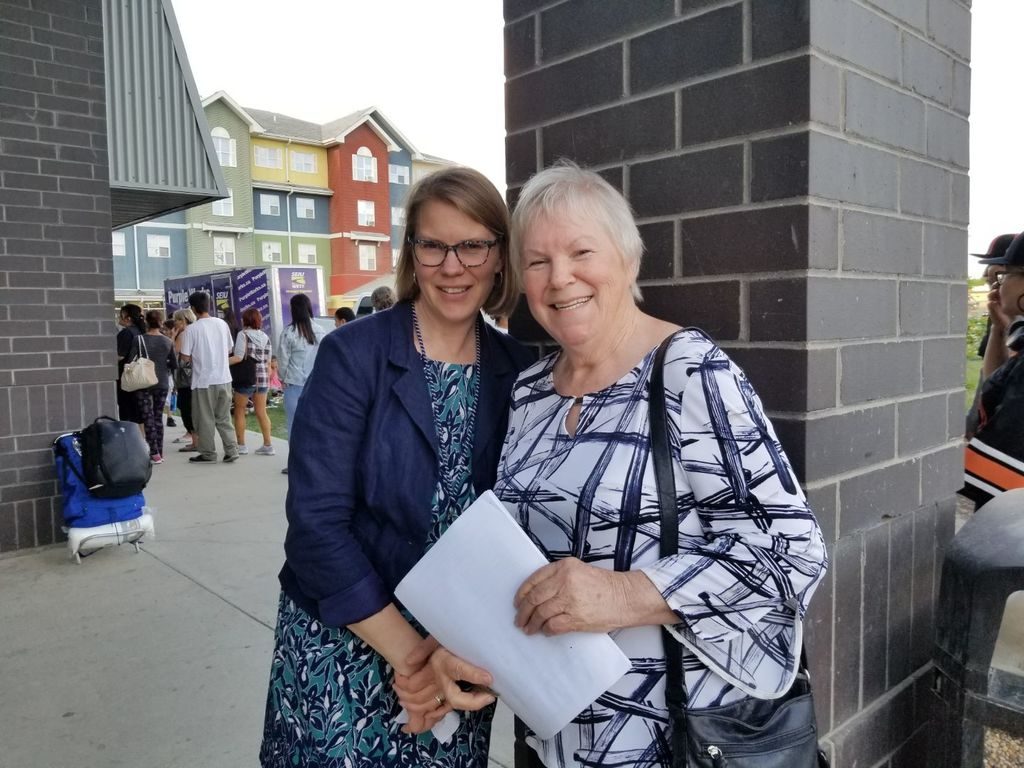 We were pleased to have CHEP's long-time former Executive Director Karen Archibald join us for our 30th Annual General Meeting and Community BBQ on June 17, 2019. Karen was the heart of the organization for over 22 years, steering the ship as CHEP developed and honed all of its core programs and offerings. Together, Karen and current ED Yvonne Hanson, represent over 28 years of food security leadership in Saskatoon.
#11. Herb Fest – July 2000
On July 23, 2000, we had the pleasure of attending Herb Fest in Outlook, SK. It was a chance to meet some of our local herb growers, enjoy some time outside and build community. Janet, our Collective Kitchen Coordinator, seen here with friend of CHEP Becky, spent the day soaking up the sun, eating good food, touring an herb garden, learning the ins and outs of using fresh herbs, and celebrating Saskatchewan growers. Janet still has the flax seed necklace Becky is wearing in the photo – it was made by a local artisan who attended the event.
#12. The Eco-Box