30 years of Healthy Food and Happy People
In 2019, CHEP Good Food Inc. turns 30! To celebrate, we're sharing 30 stories from the past and present to highlight 30 years of amazing people who care about food.
For more information, contact the Executive Director.
---
#1. Seedy Saturday's Seed Exchange Table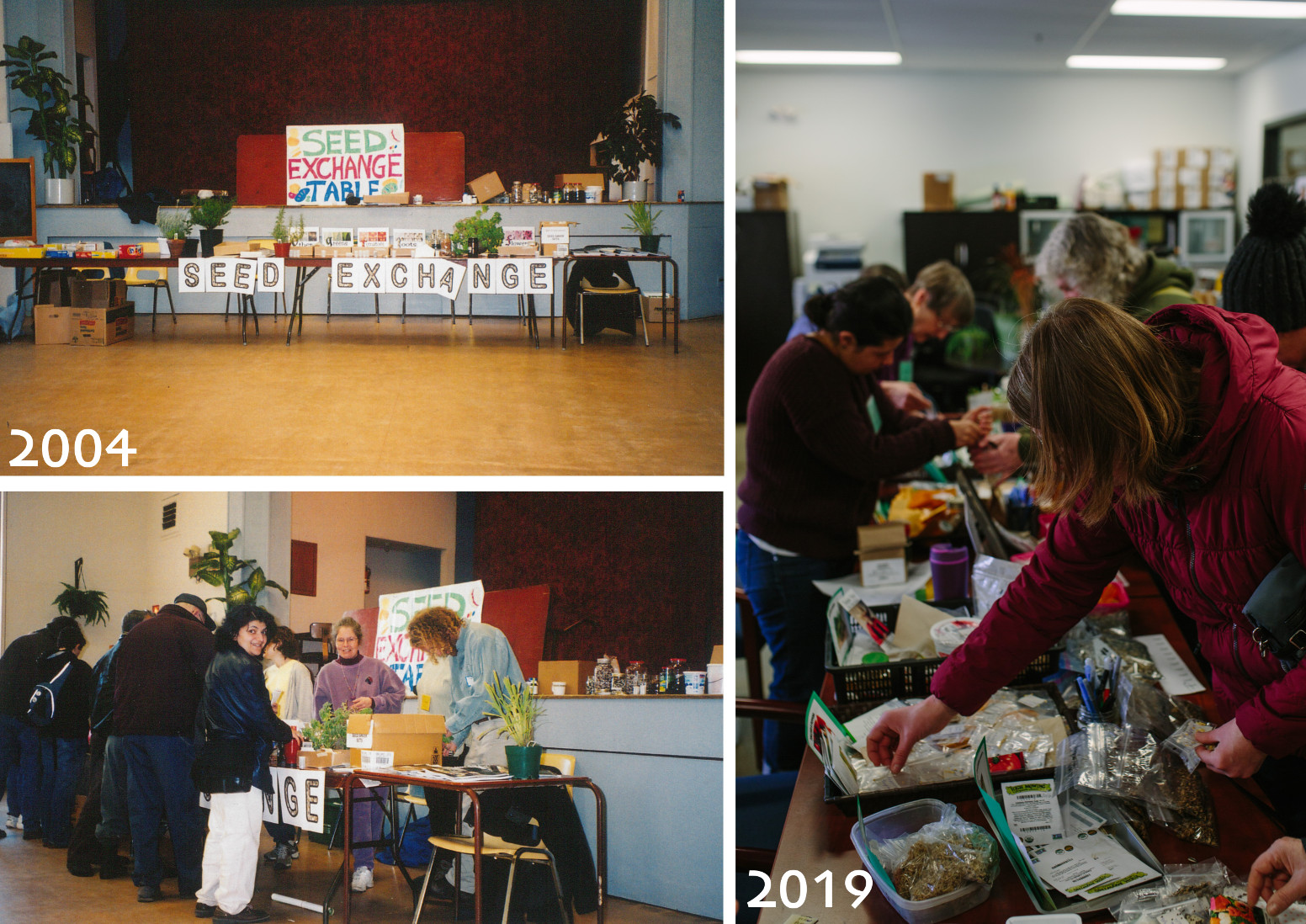 Run for many years by Harold Funk and his family, the Seed Exchange Table is a fixture at Seedy Saturday. Today, the Harold Funk Memorial Seed Exchange Table continues the tradition of sharing and swapping seeds from all over to share with gardeners old and new.
#2. Collective Kitchens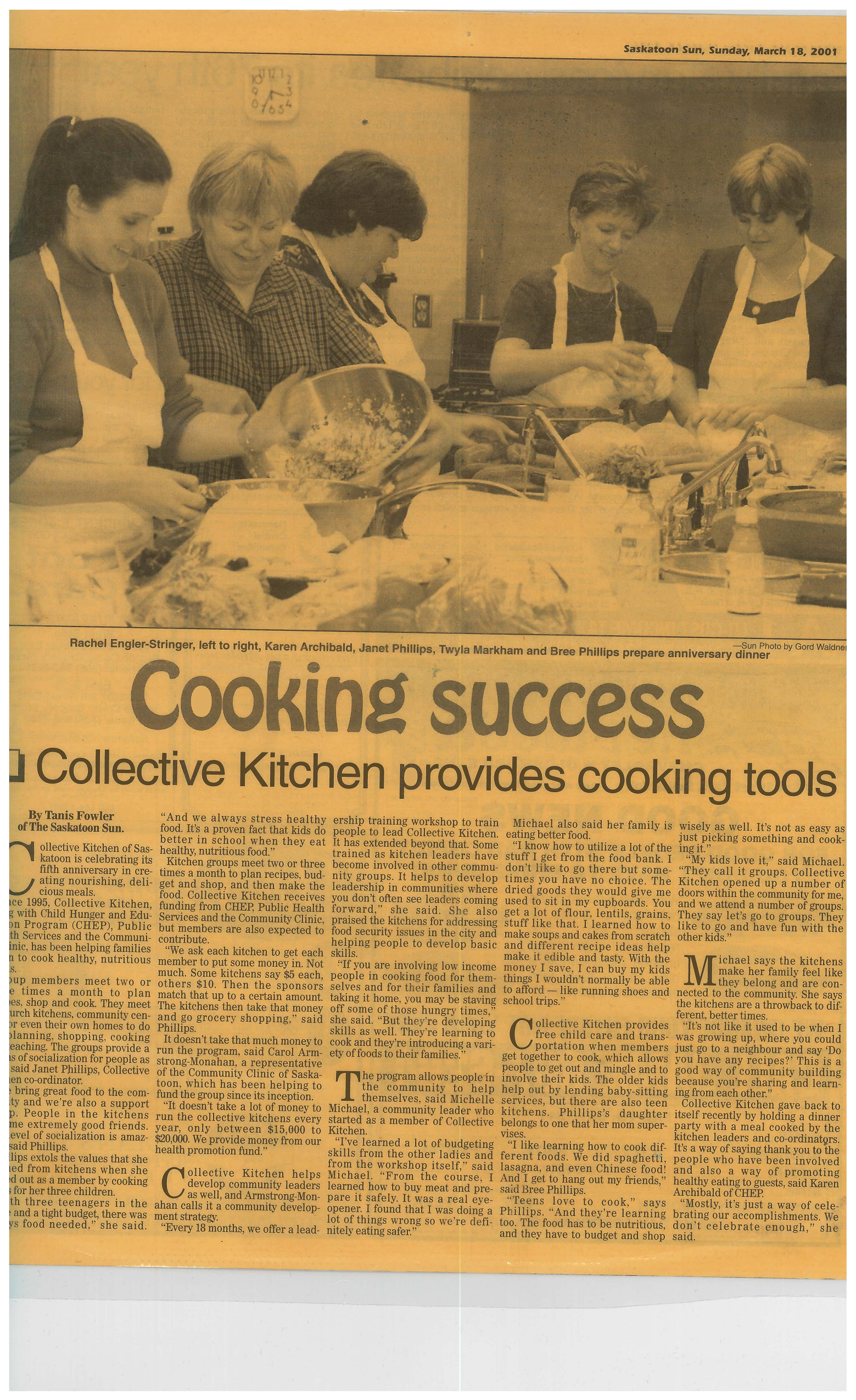 This article from 2001 details the wonderful experiences involved in a Collective Kitchen! Can you spot the CHEP staff and board members (past and present!) in this photo?
#3. Mobile Market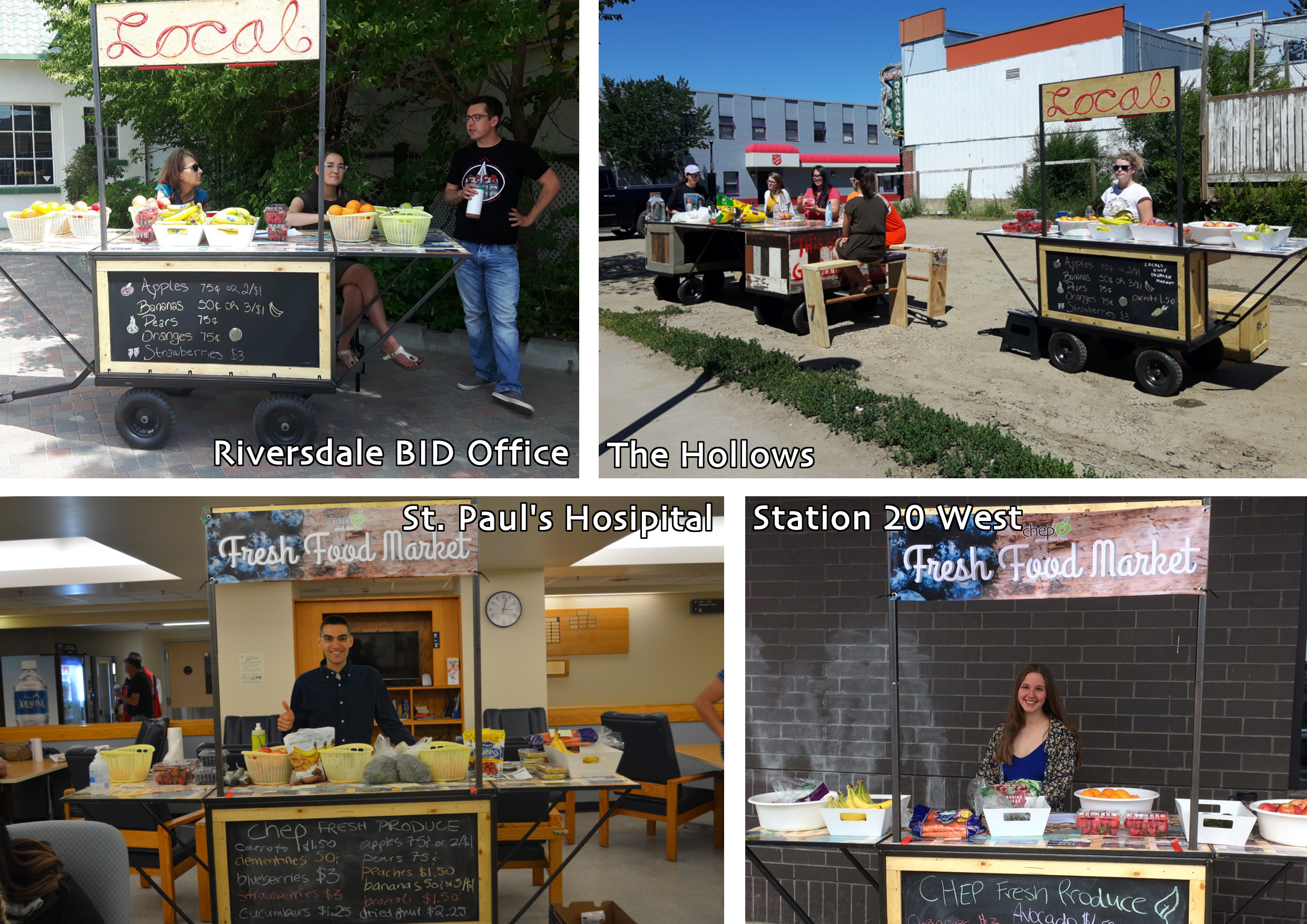 In 2018, CHEP partnered with AKA artist-run's Locals Only to create the Mobile Market Cart! Along with the Mobile Art Carts that supported walk-up art projects, the Mobile Market cart visited a variety of locations and provided fresh produce in Riversdale and Pleasant Hill (including CUMFI, not pictured) . Many thanks to our amazing volunteers: Betty, Jana, Jason, and Yolanda!
#4. Beginnings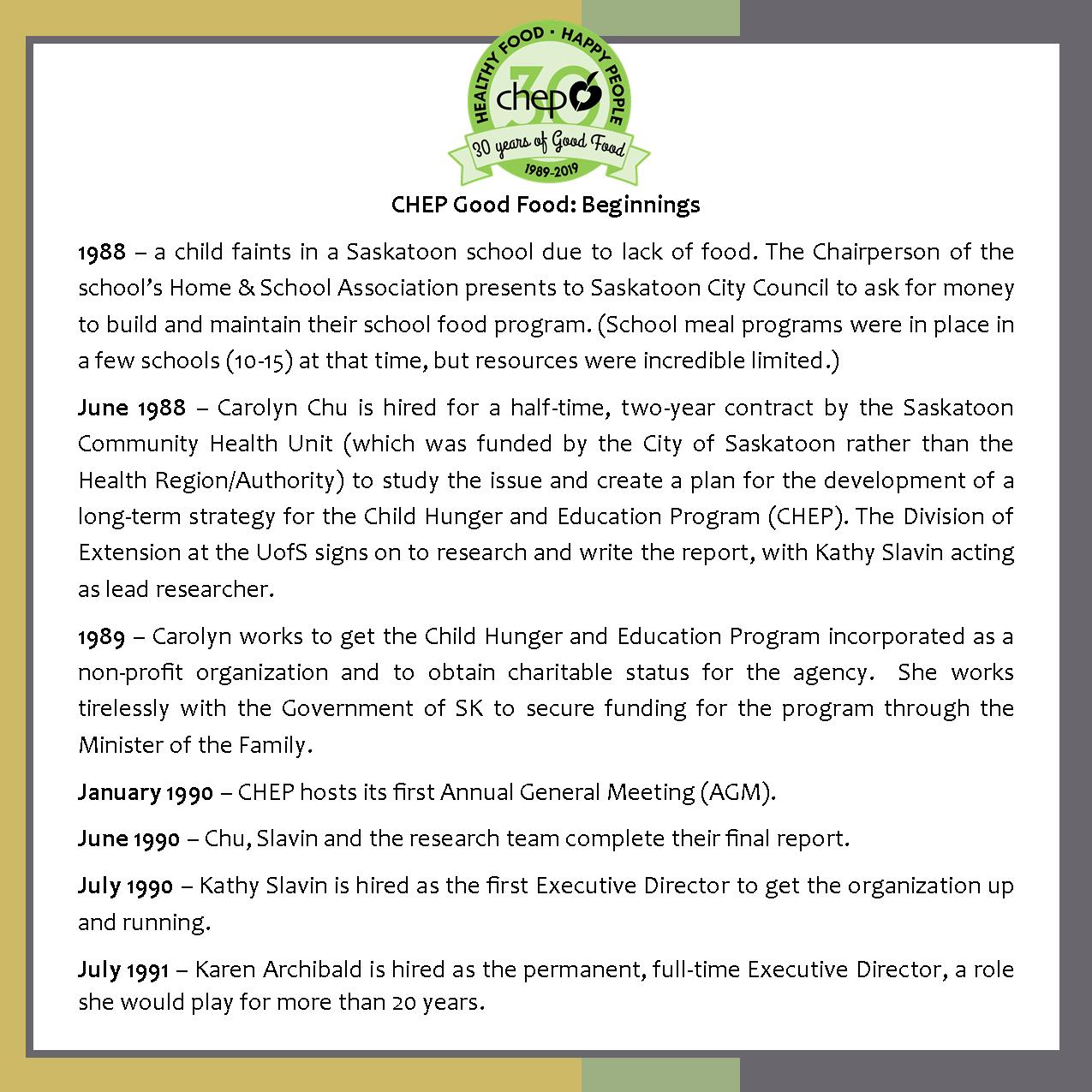 #5. A New Logo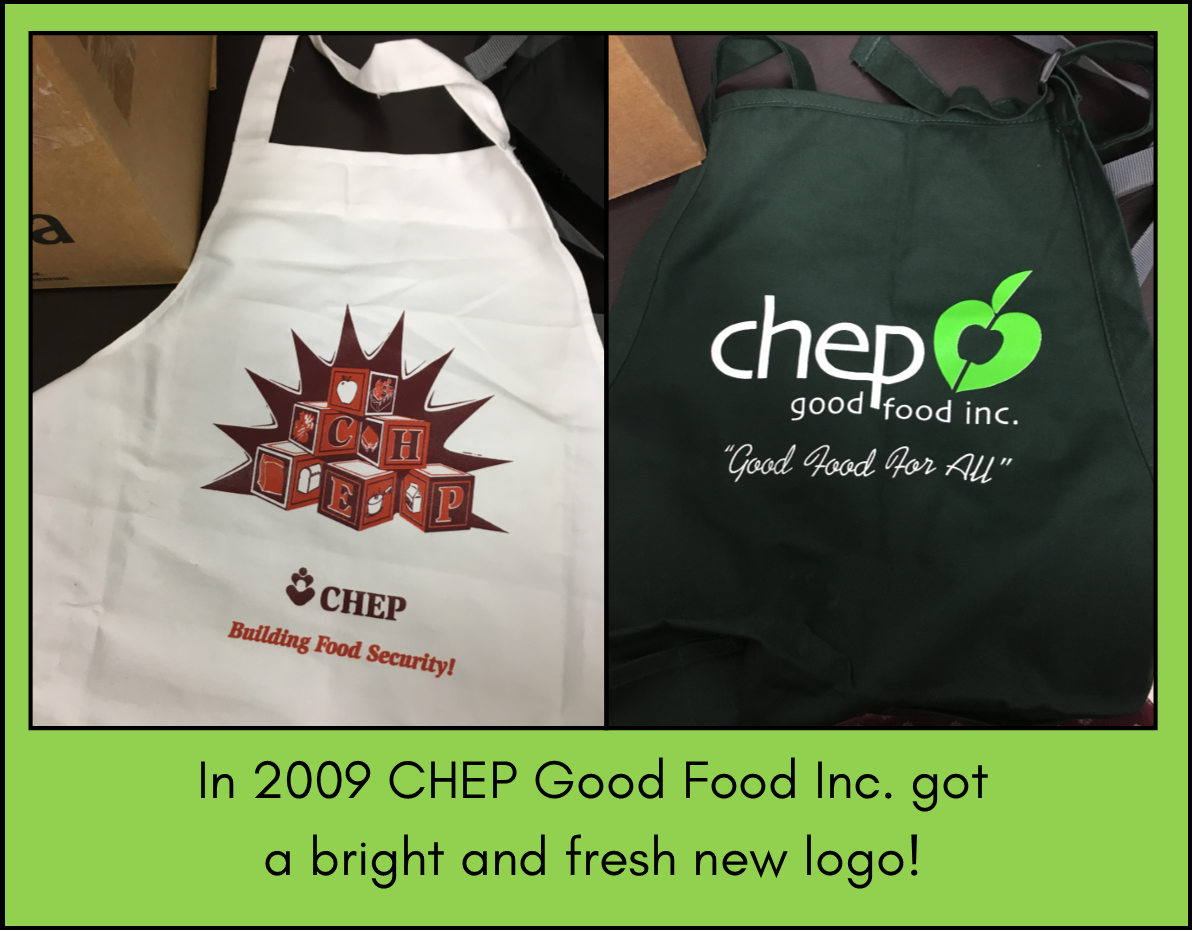 #6.  A New Name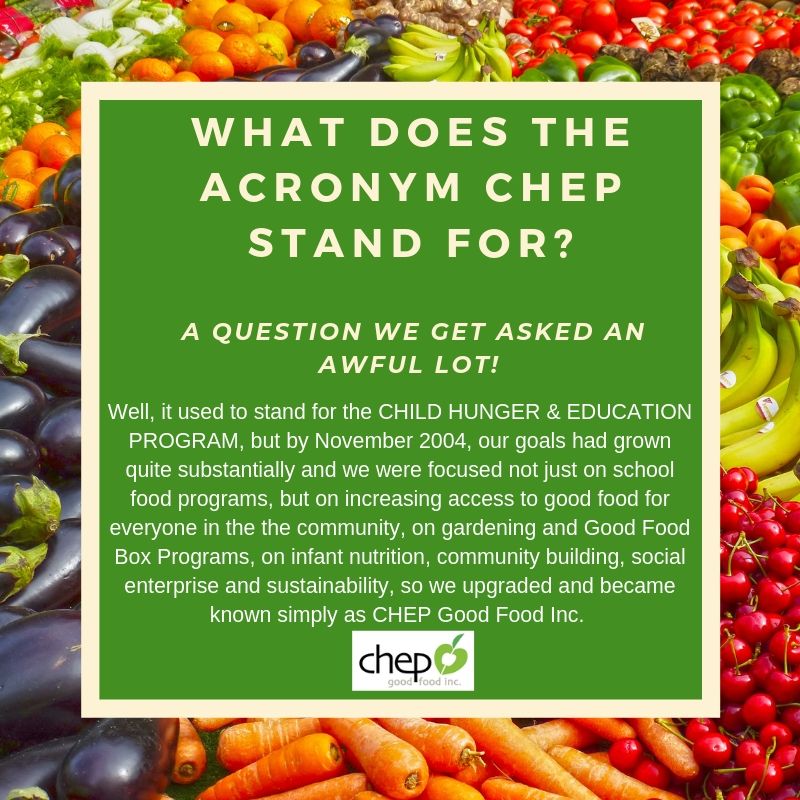 #7.  School Nutrition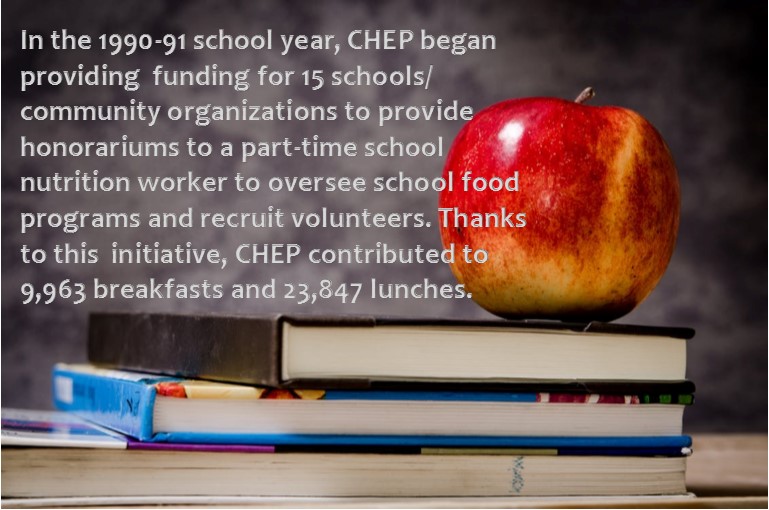 #8. Collective Kitchens – Beginnings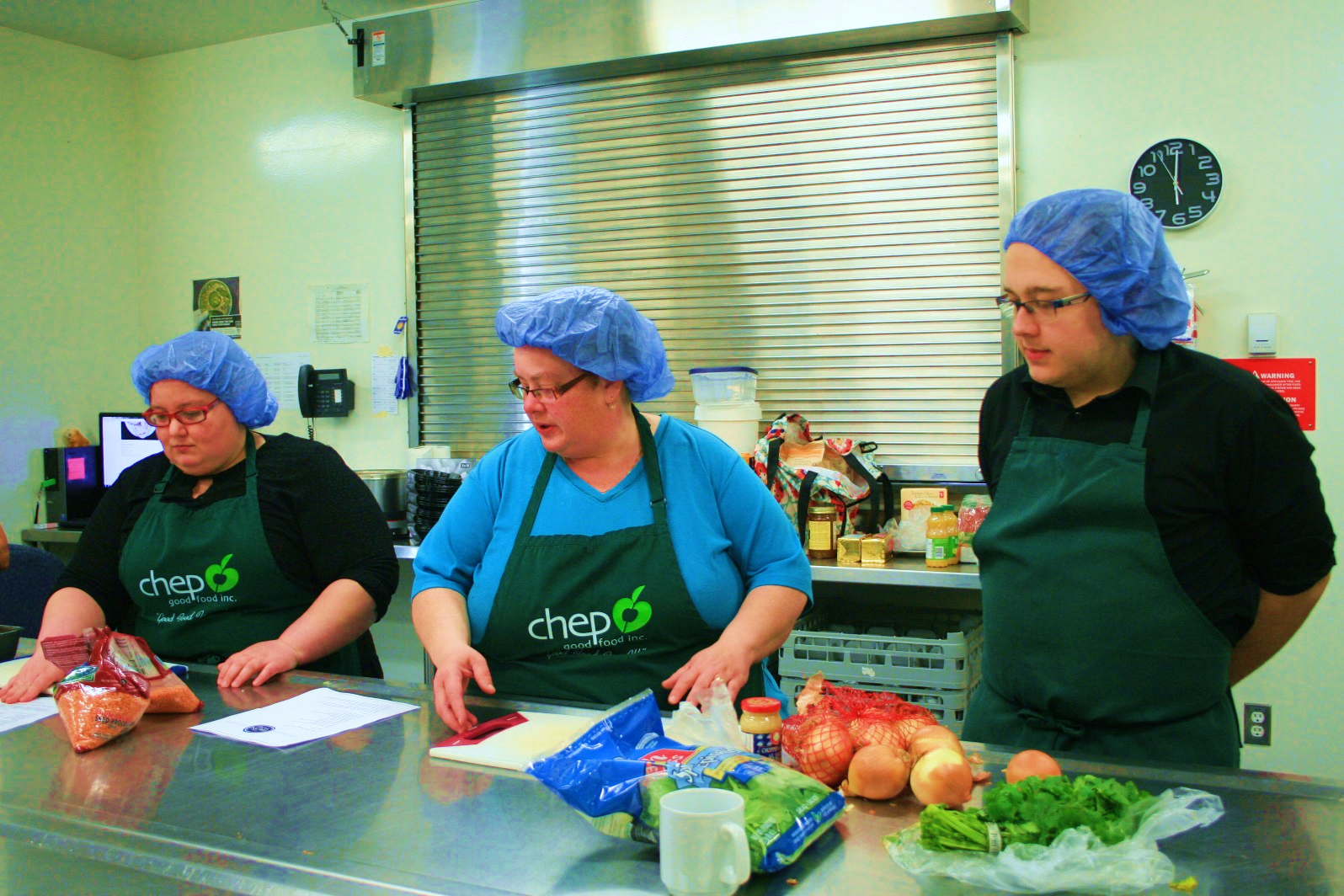 In 1993, CHEP began developing the foundations of our long-running Collective Kitchens and cooking workshop programs. Realizing that nutrition education and food skills development were important to improving food security in our community the CHEP Community Program Committee began exploring ways to make group cooking sessions a success. They started by providing honorariums and leadership training to community members interested in setting up their own kitchens. 13 potential leaders took the training that year!